Term 5
During our topic in term 5, we visited the Natural History Museum. We attended an ocean workshop and went on an adventure and helped the museums scientist explore the seas, from the sunlit corals to the midnight depths. We dived down in a submarine and learnt all about the ocean zones and what animals live there. We also discussed the impact plastic pollution is having on our oceans and how us as humans can help reduce the amount of plastic we use!
We then explored the museum, we went into the dinosaur section, the ocean section and many many more!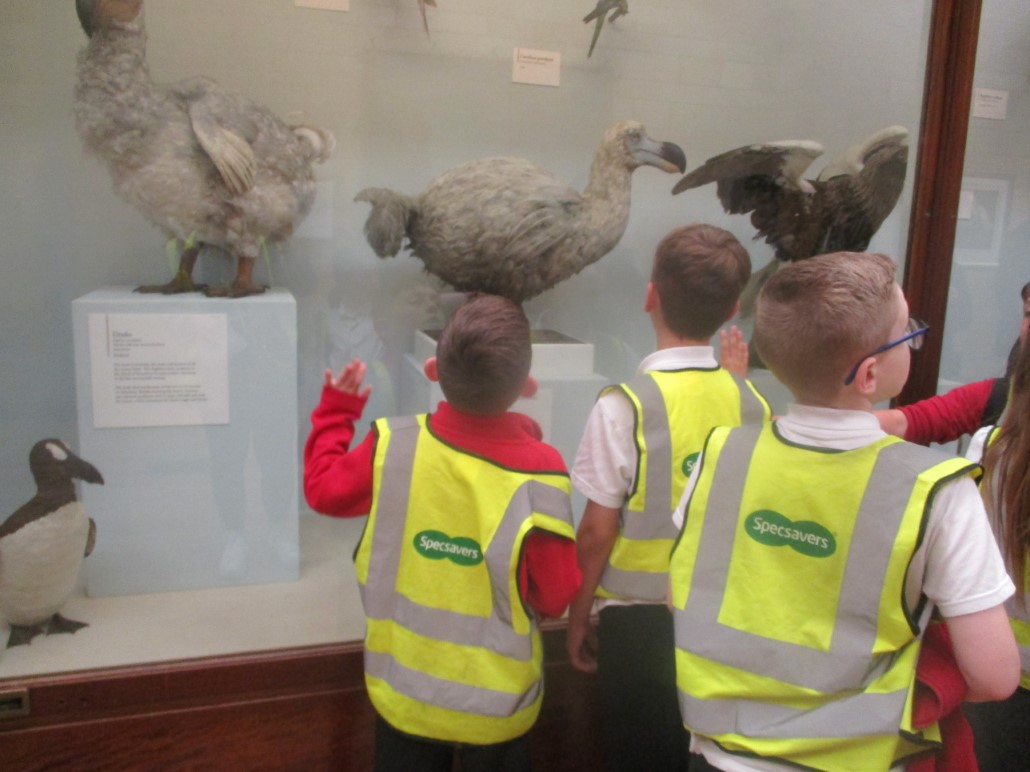 Here are some photos of us being explorers for the day!