Term 1
Our Topic this term is entitled 'Extreme Environments'.
What on earth is happening beneath our feet? The tectonic plates that form the Earth's crust are always moving. Even the smallest movement can cause huge earthquakes, volcanoes and tsunamis that devastate communities across wide areas. If we can understand what is happening underground we can learn to predict and protect ourselves in the future. What can we learn from rocks? As stupendous Scientists, we will compare and group together different kinds of rocks on the basis of their appearance and simple physical properties, this knowledge will help us to describe how fossils are formed. As hands-on Historians, we will visit the Warren and collect fossil, like the esteemed fossil hunter Mary Anning. We will then use these artefacts to help us to describe and explain the passage of time. As amazing artisits we will develop our use of sketch books and consider how these can support us in refining our observational and sketching skills.
-----------------------------------------
We have kick started our maths learning with place value. We have been looking at place value and using our math manipulatives to help us. We used base 10 to show visually hundreds, tens and ones.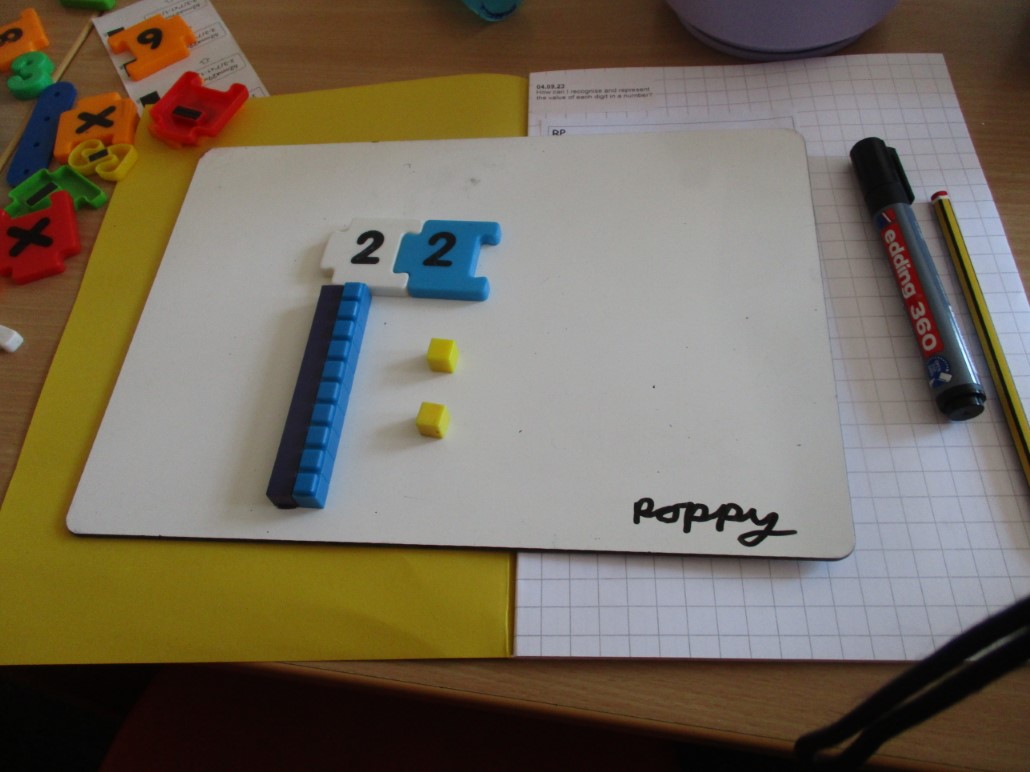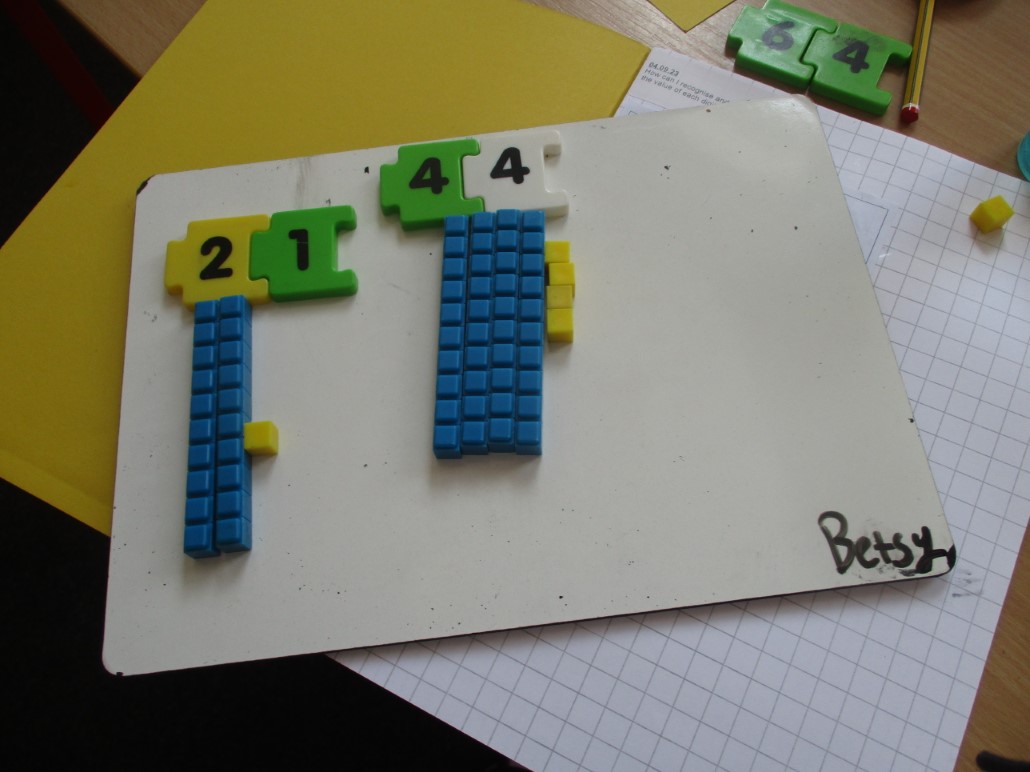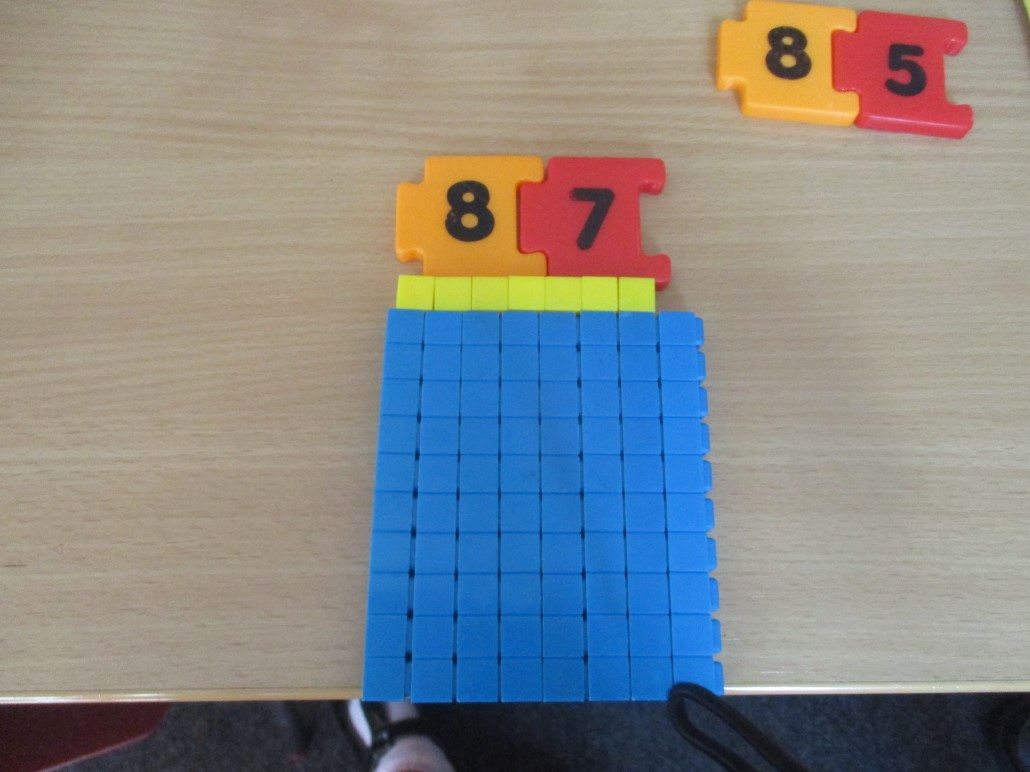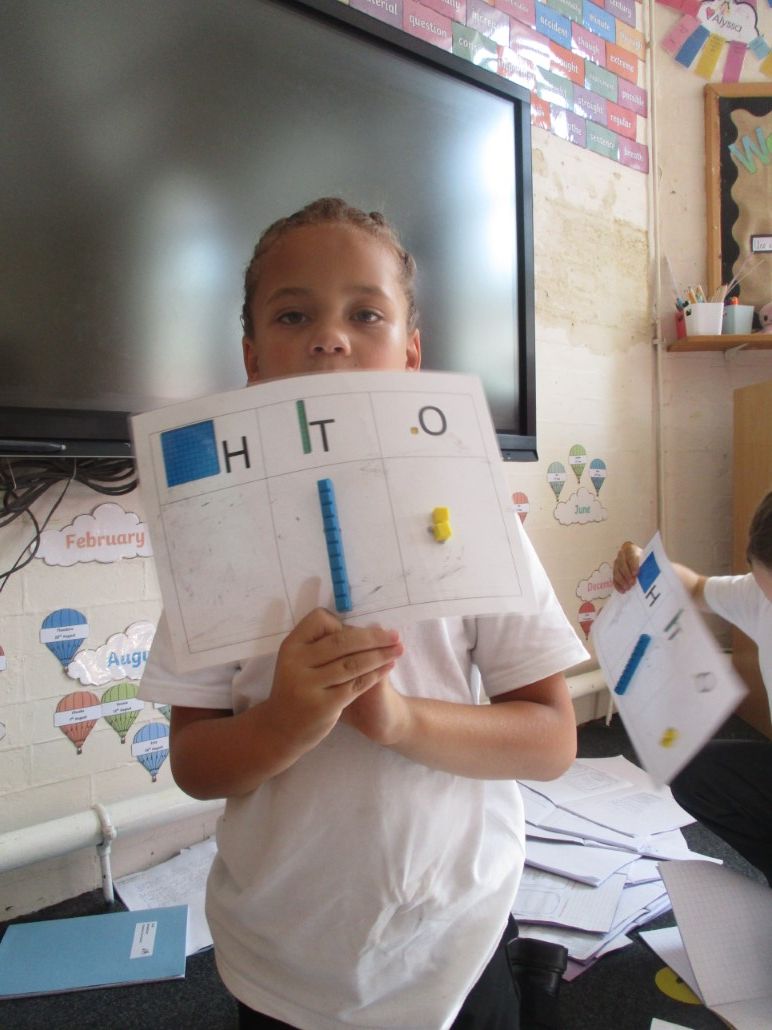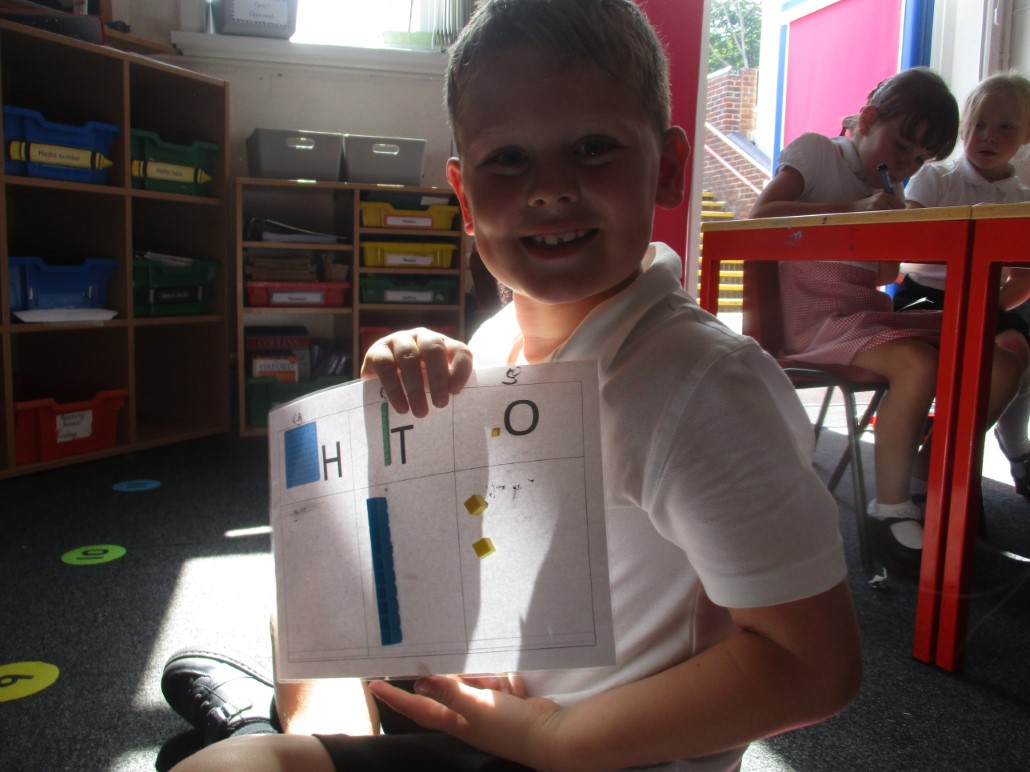 We moved on from base 10 and used place value counters. We spoke about how one counter represented either hundreds, tens or ones. We rolled a dice to make a 3-digit number and then using our place value counters made the number.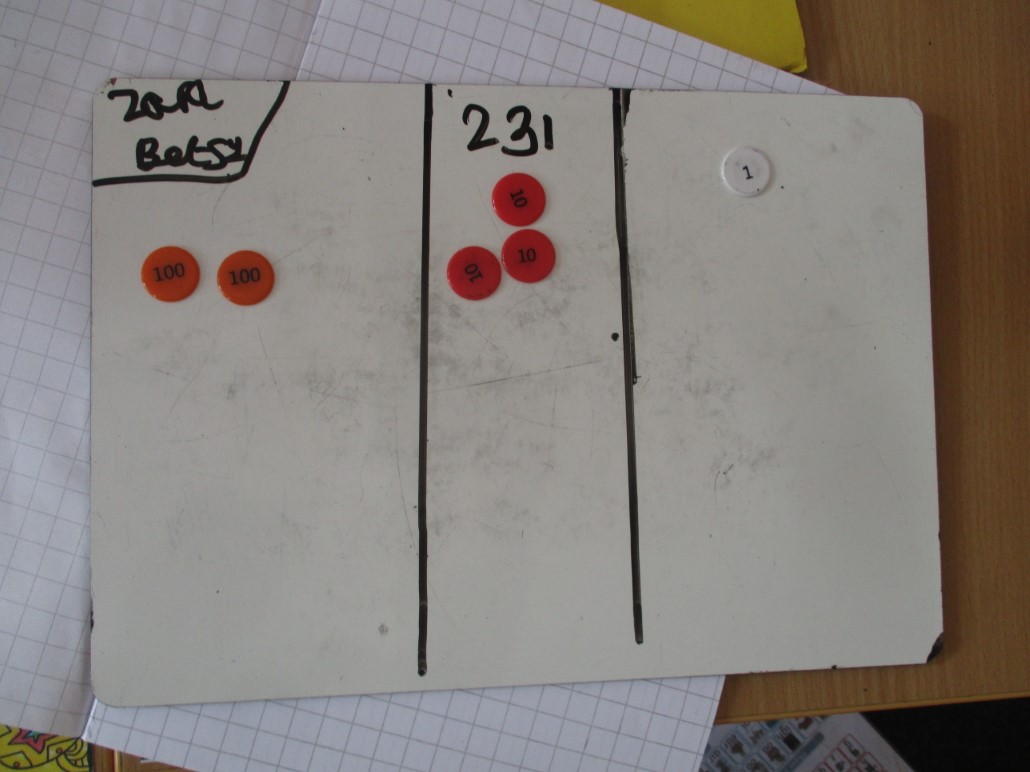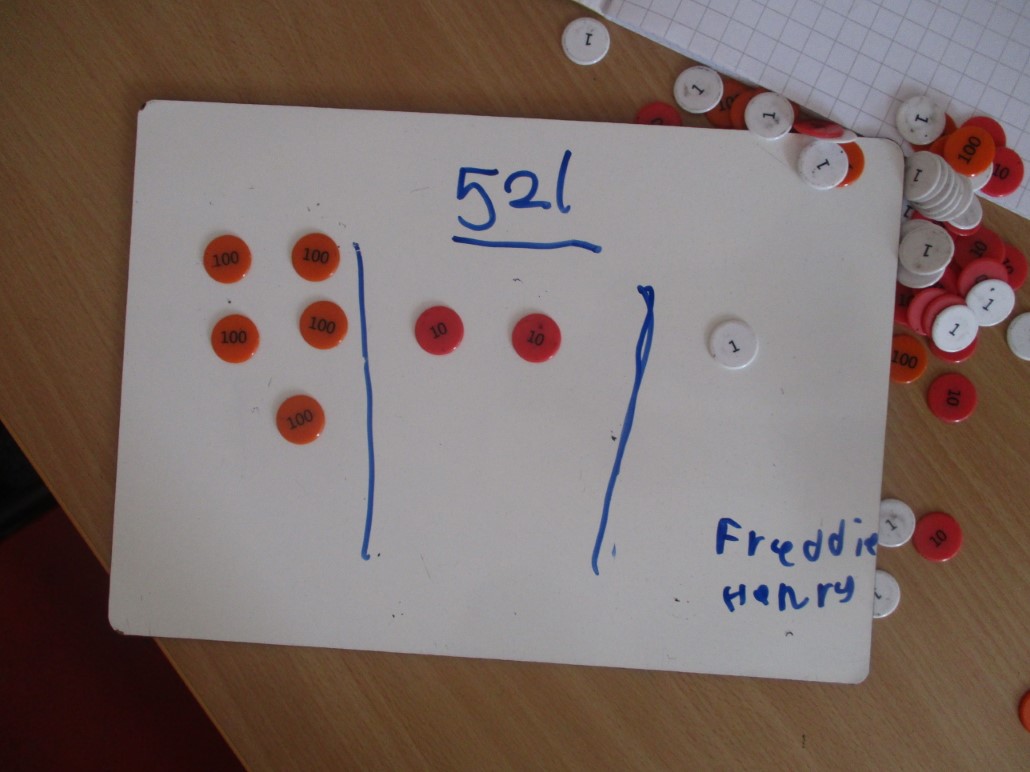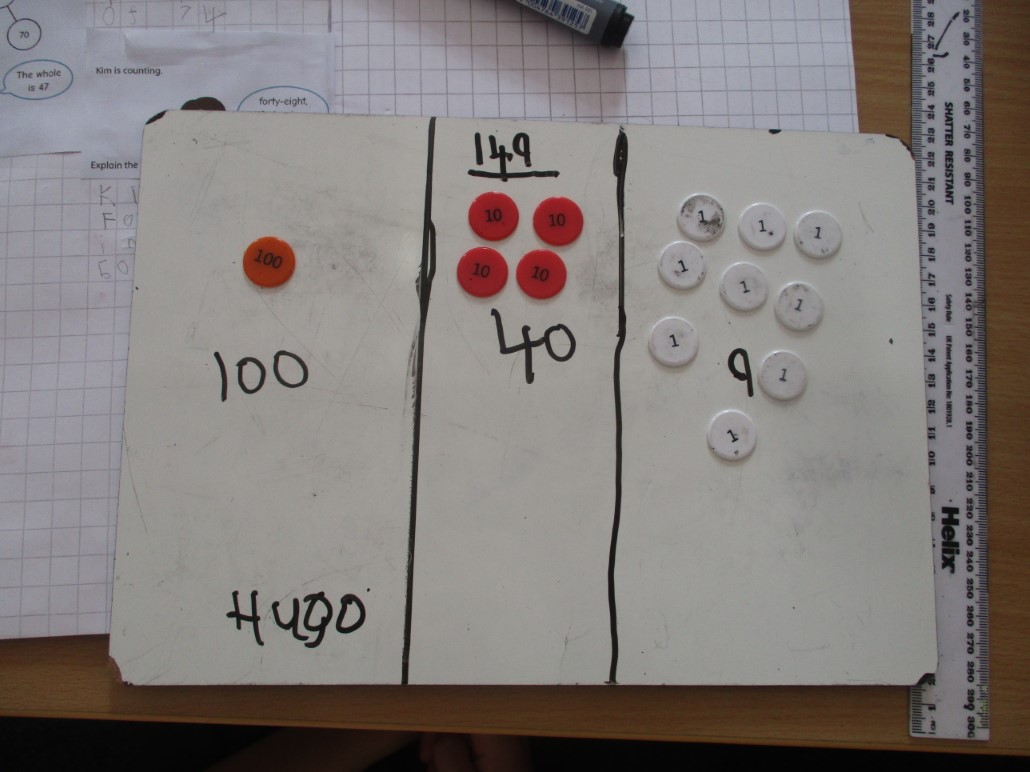 We have started our learning for French and the children are extremely excited by this! We have been learning how to answer someone if they ask us how they are! Take a look and see.... please click on our videos tab on the right