Term 2
This term Miss Crisp has introduced us to Numicon! We have learnt the different values of the Numicon shapes and have used them to help us with our counting and number recognition. We spoke about their colour, shape and size. We placed different amounts of pegs and beads into the holes to work out their values. We then tried to match them to the correct numeral.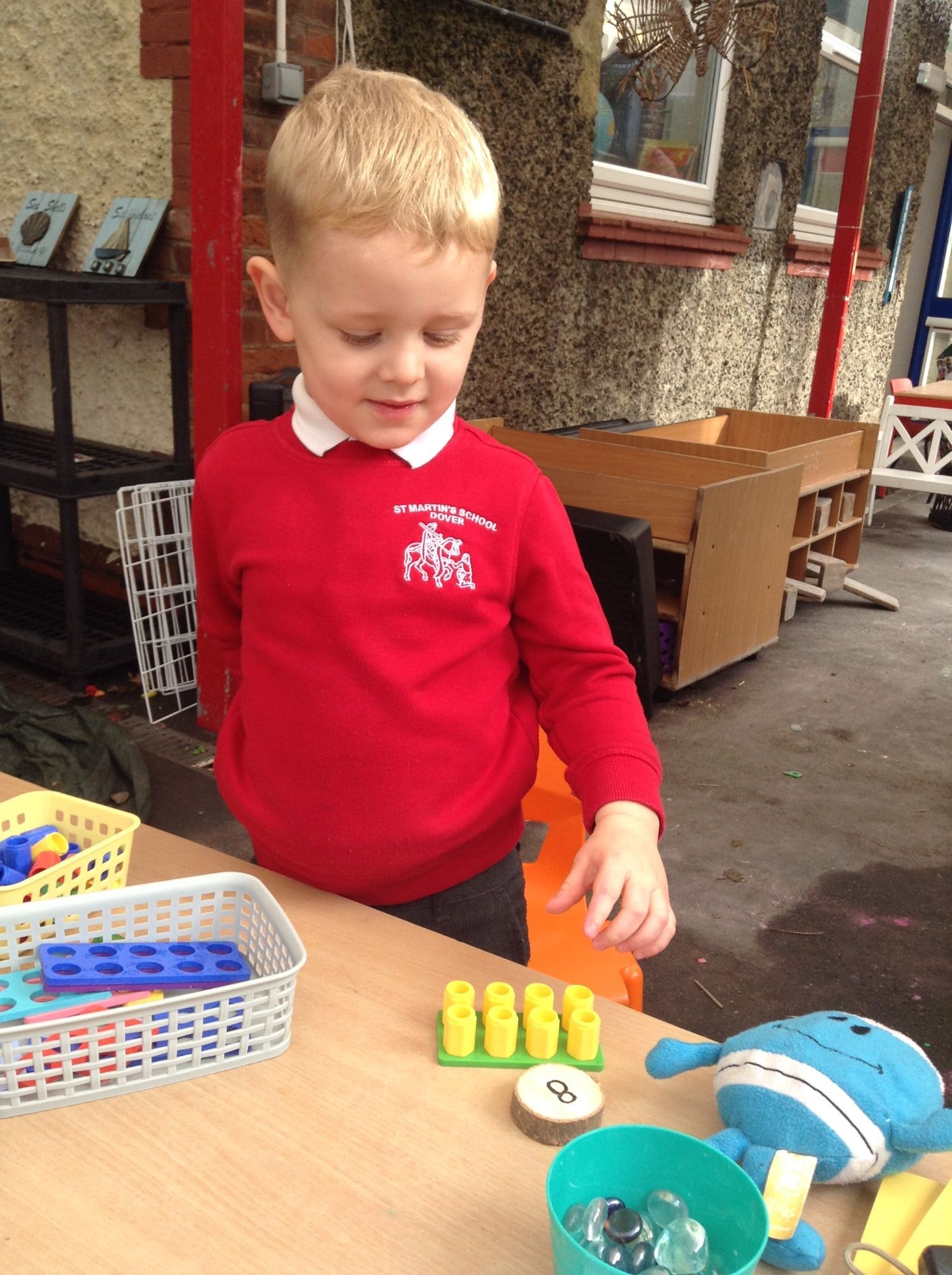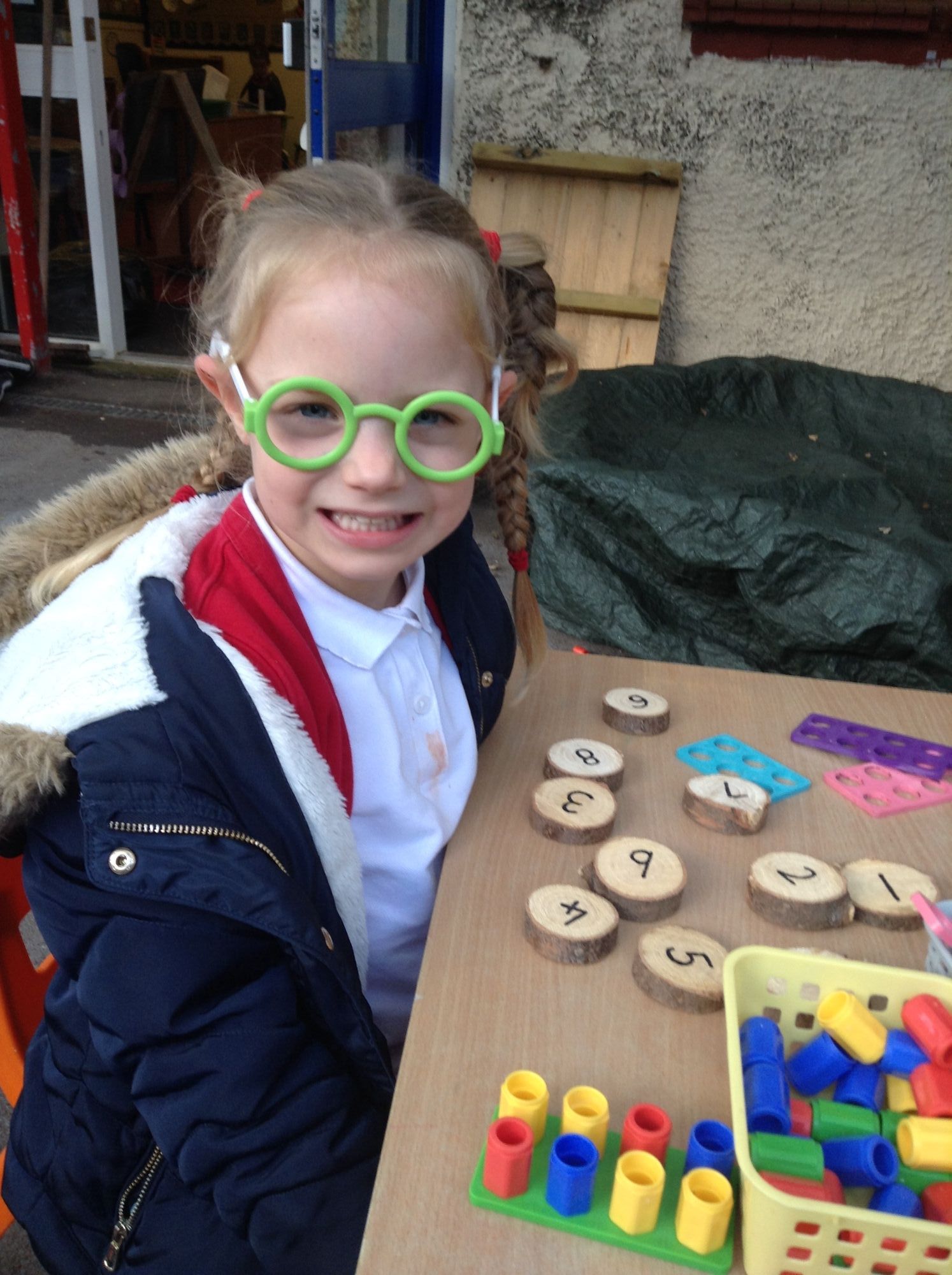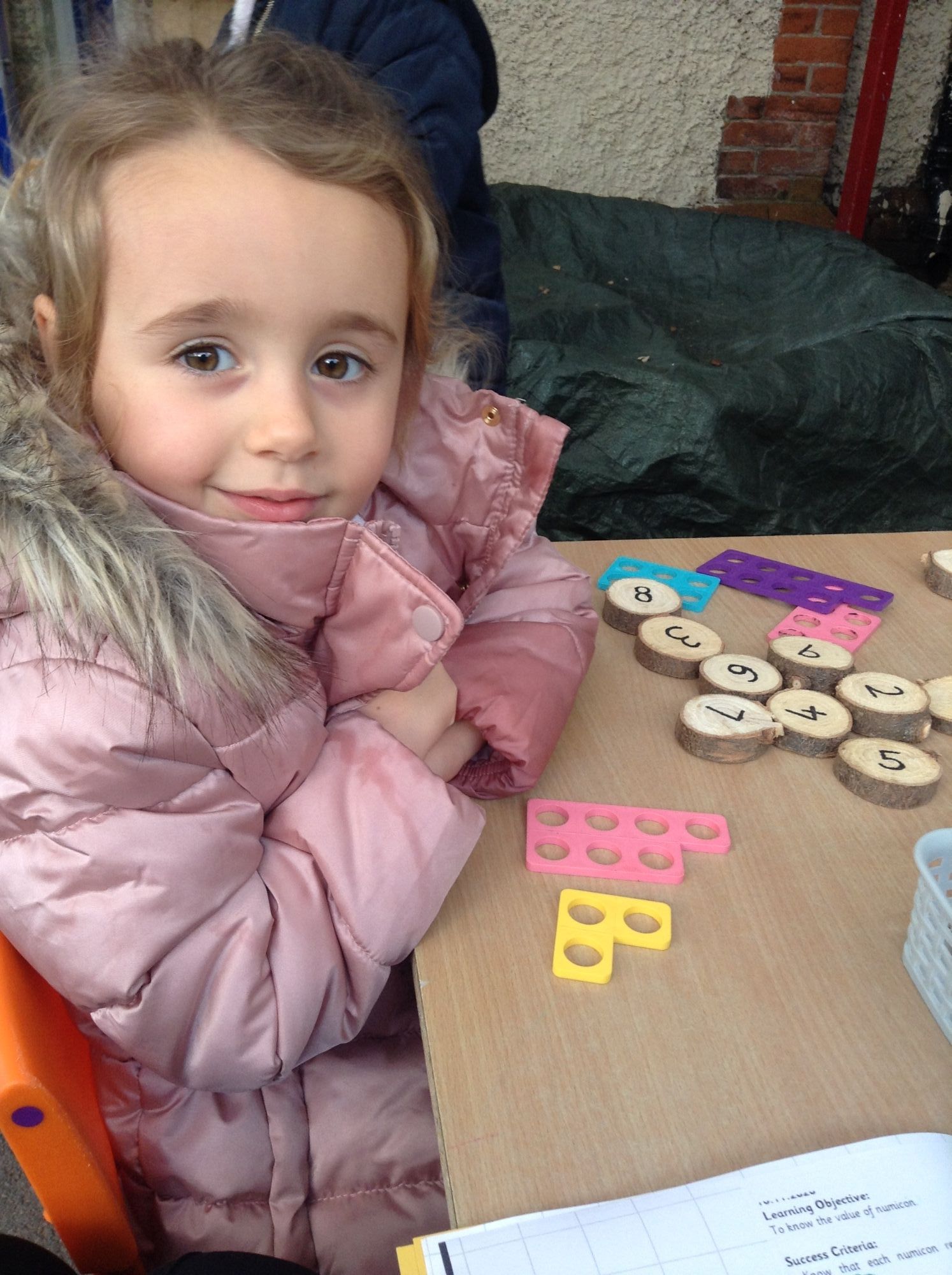 We marked Remembrance Day by thinking about all of the brave people who have fought in the war and helped to keep our country safe. We made our own medals and poppies from different materials, choosing what we needed ourselves. We were really Respectful Rhinos whilst doing our 2 minutes silence at 11'oclock.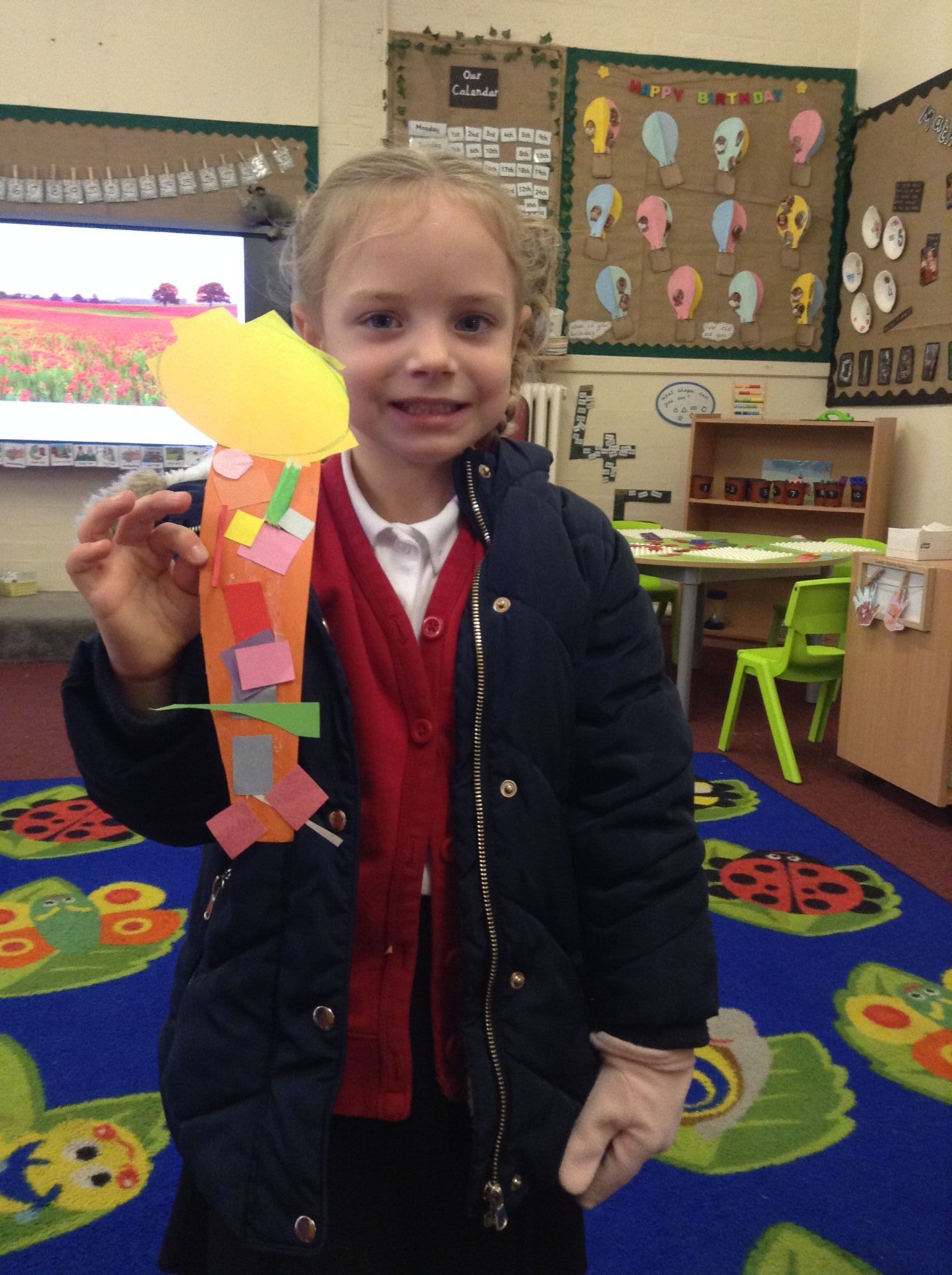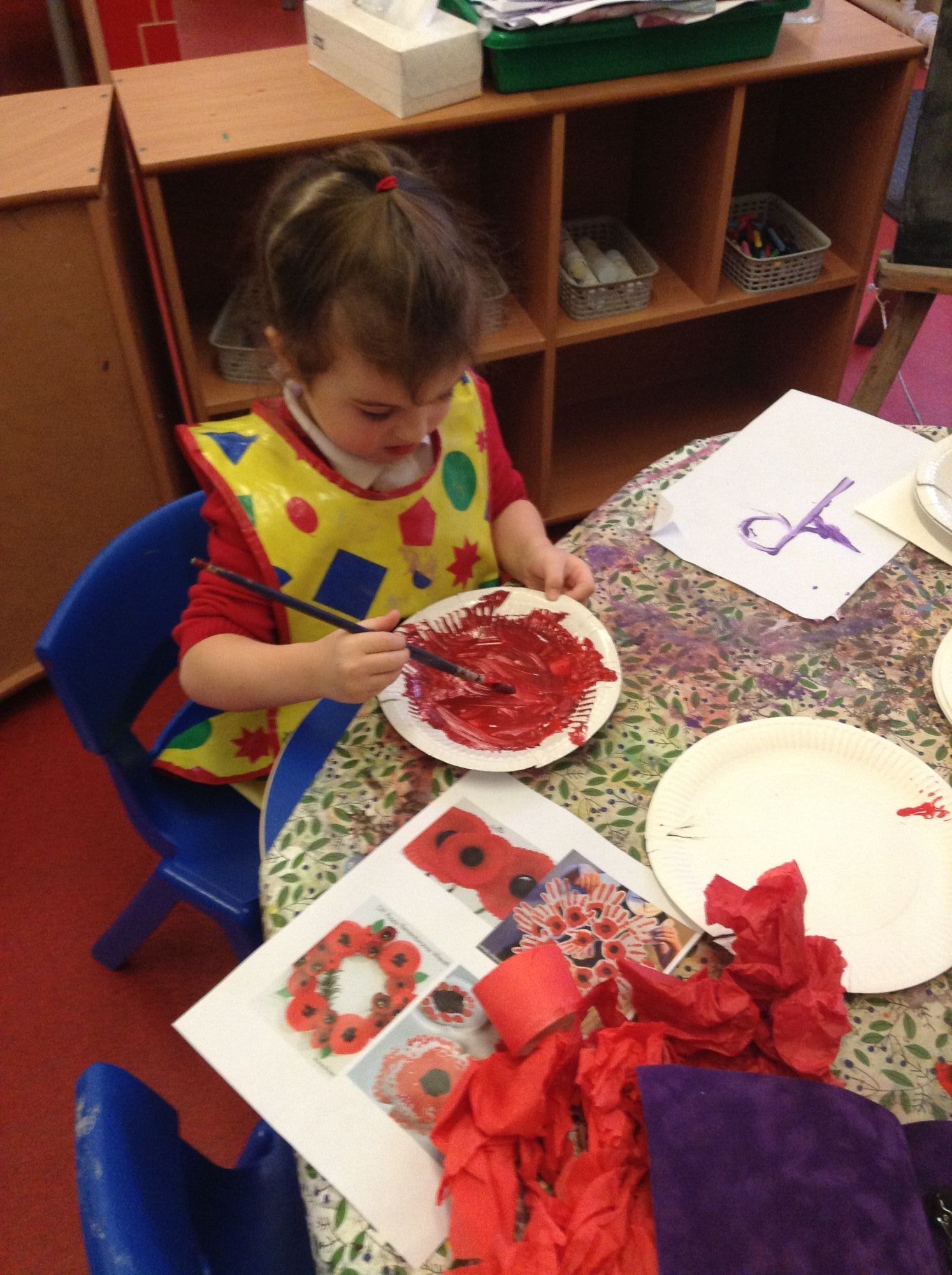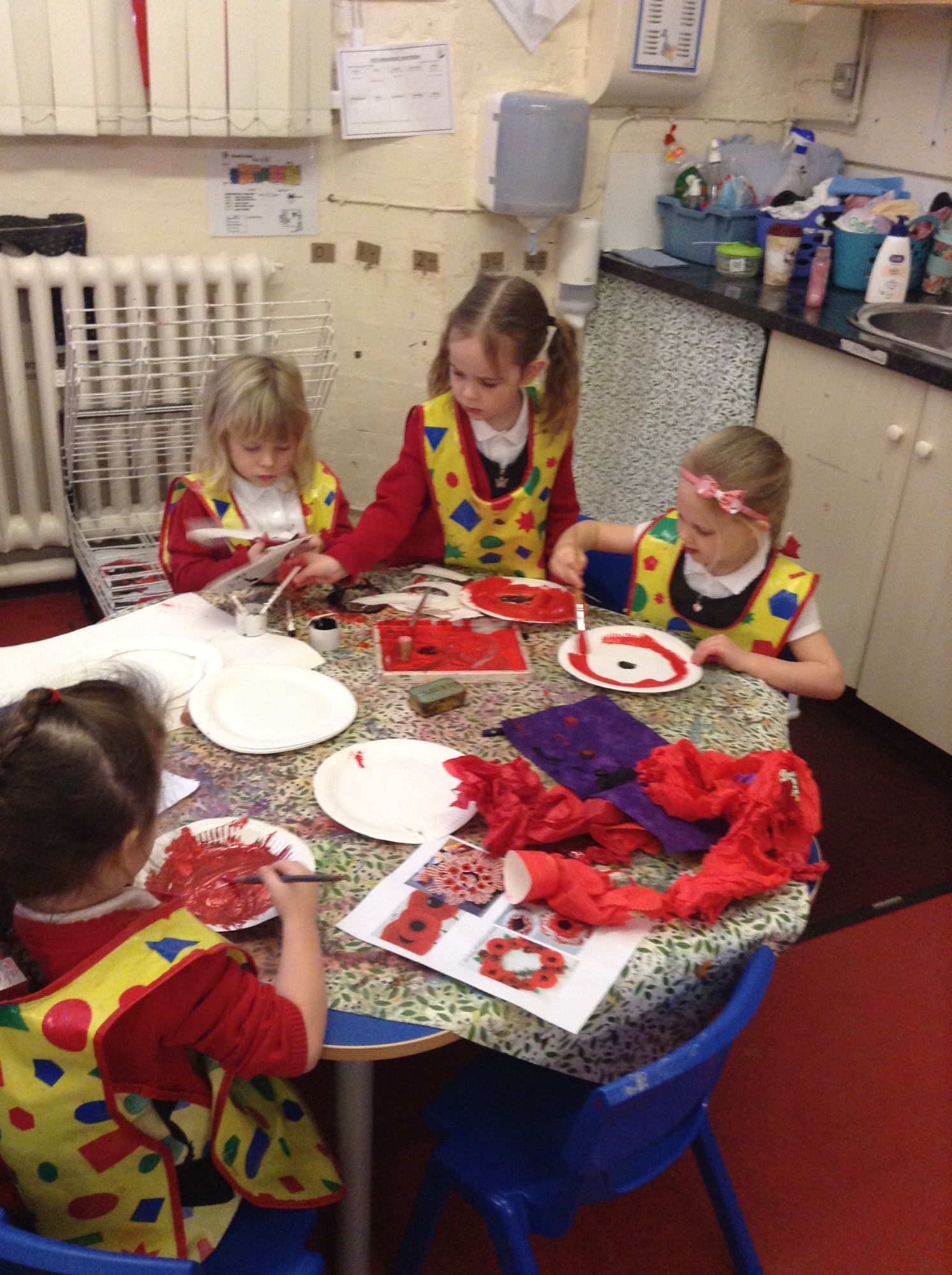 Following on from reading the story 'Whatever Next!' by our star author this term, Jill Murphy, we decided to learn a bit more about the different planets. Today we learnt that we live on a planet called Earth! We explored on Google Earth on the smartboard, looking at what Earth would look like from the moon. We found out that the blue part is the sea and the green, yellow and brown parts are the land. We enjoyed finding our school and Dover castle on Google Earth! We then used Purple Mash on the Ipads to make our own rocket pictures. We kept safe online and have learnt to turn the Ipad over and tell a grown up if we don't feel safe. Do you like our rocket pictures? We are very proud of them!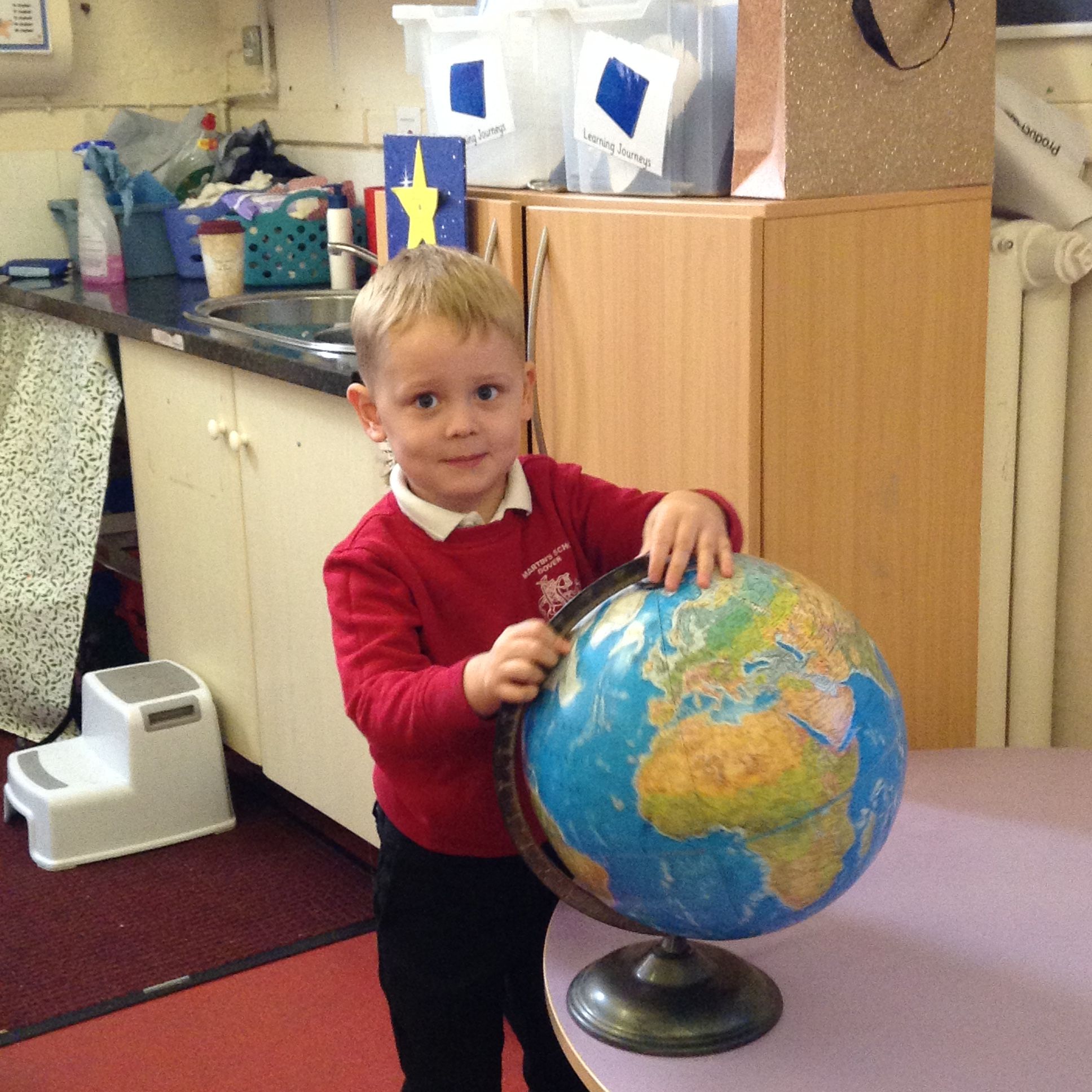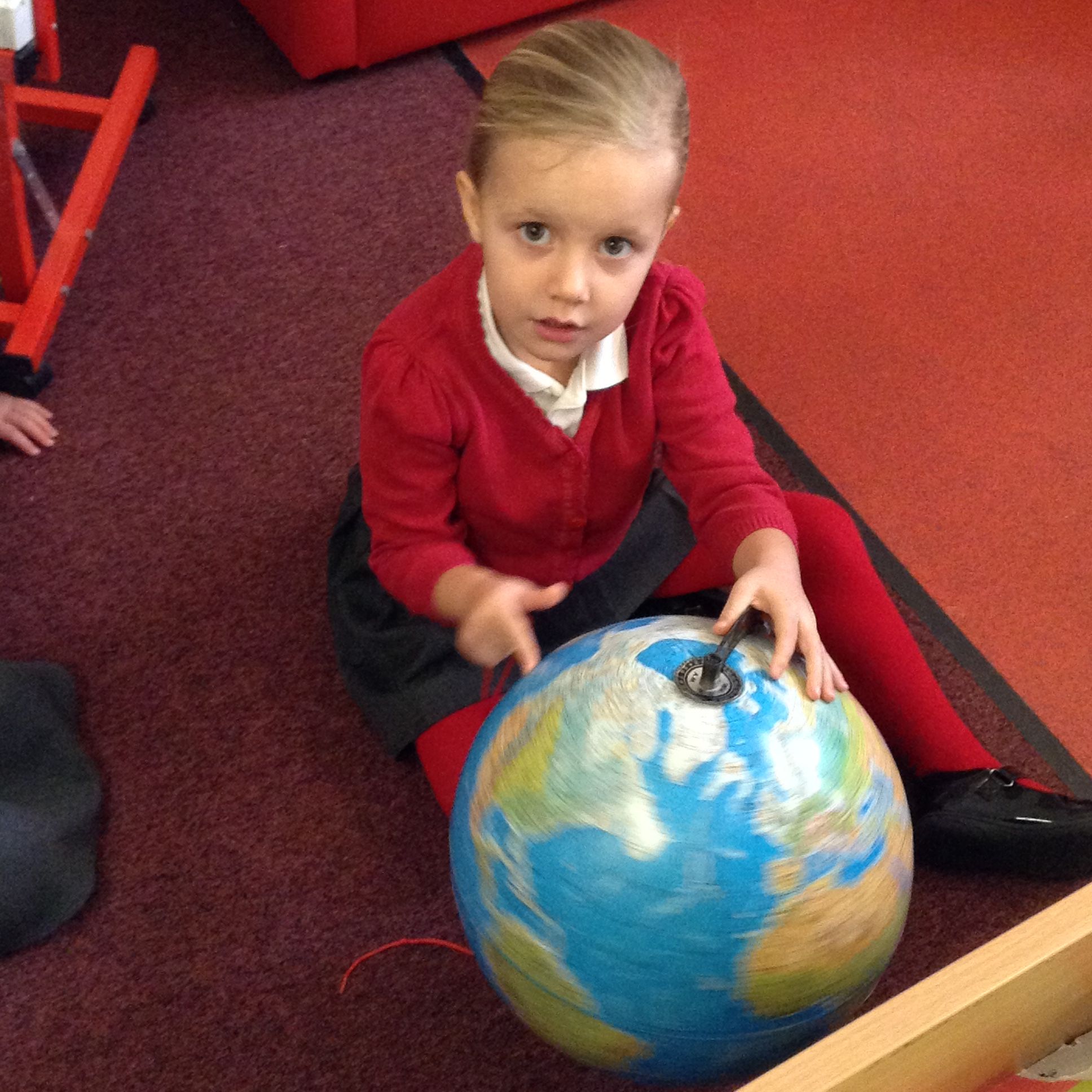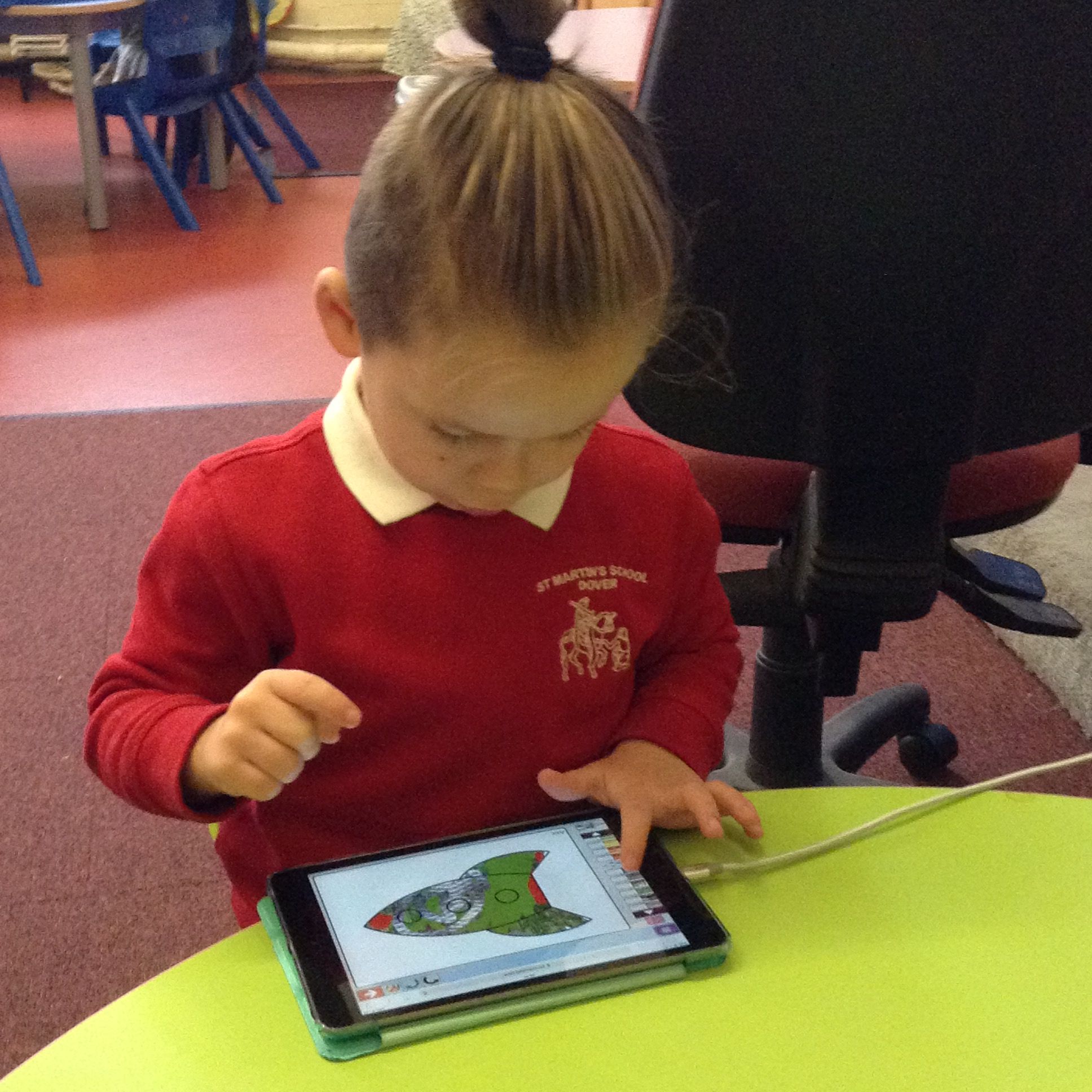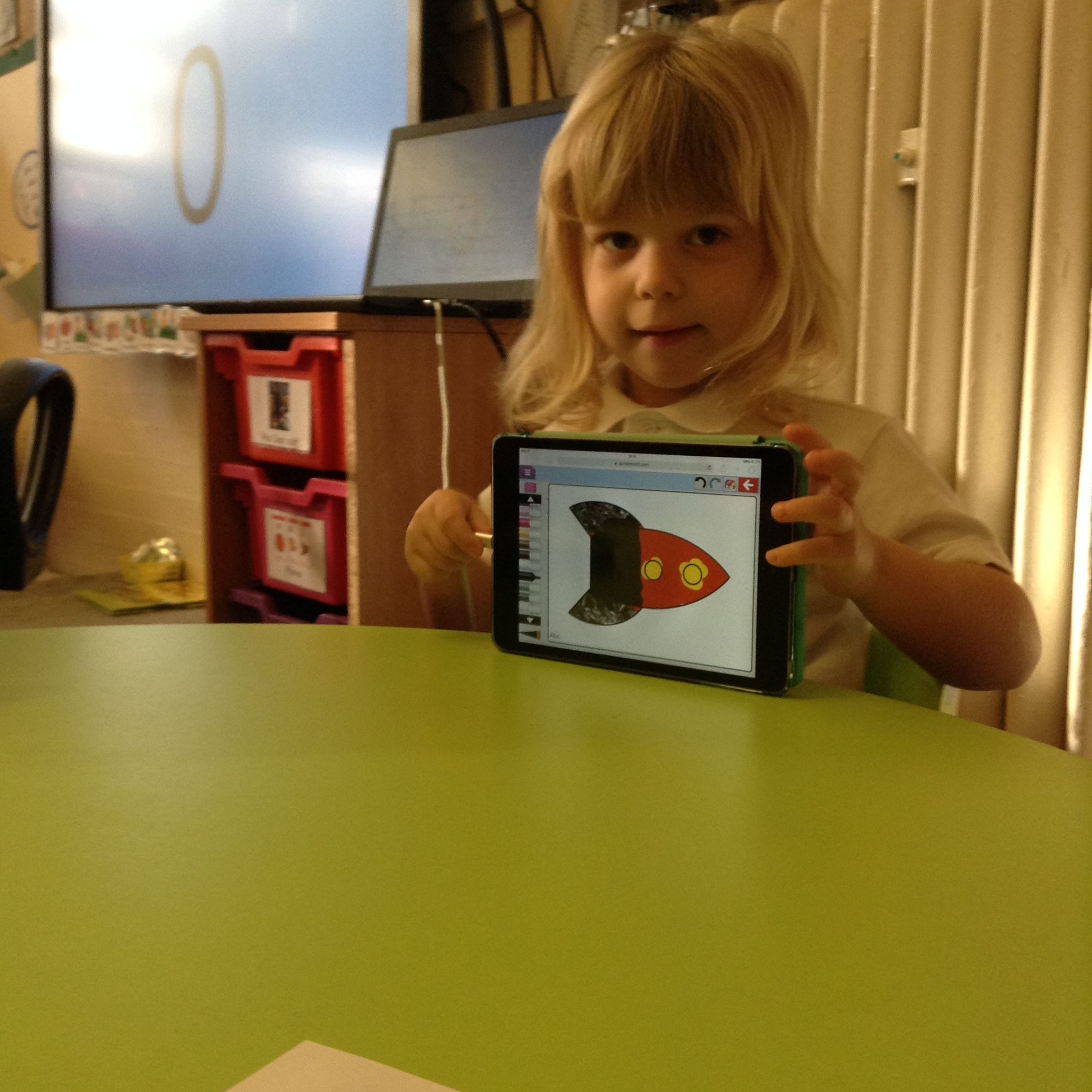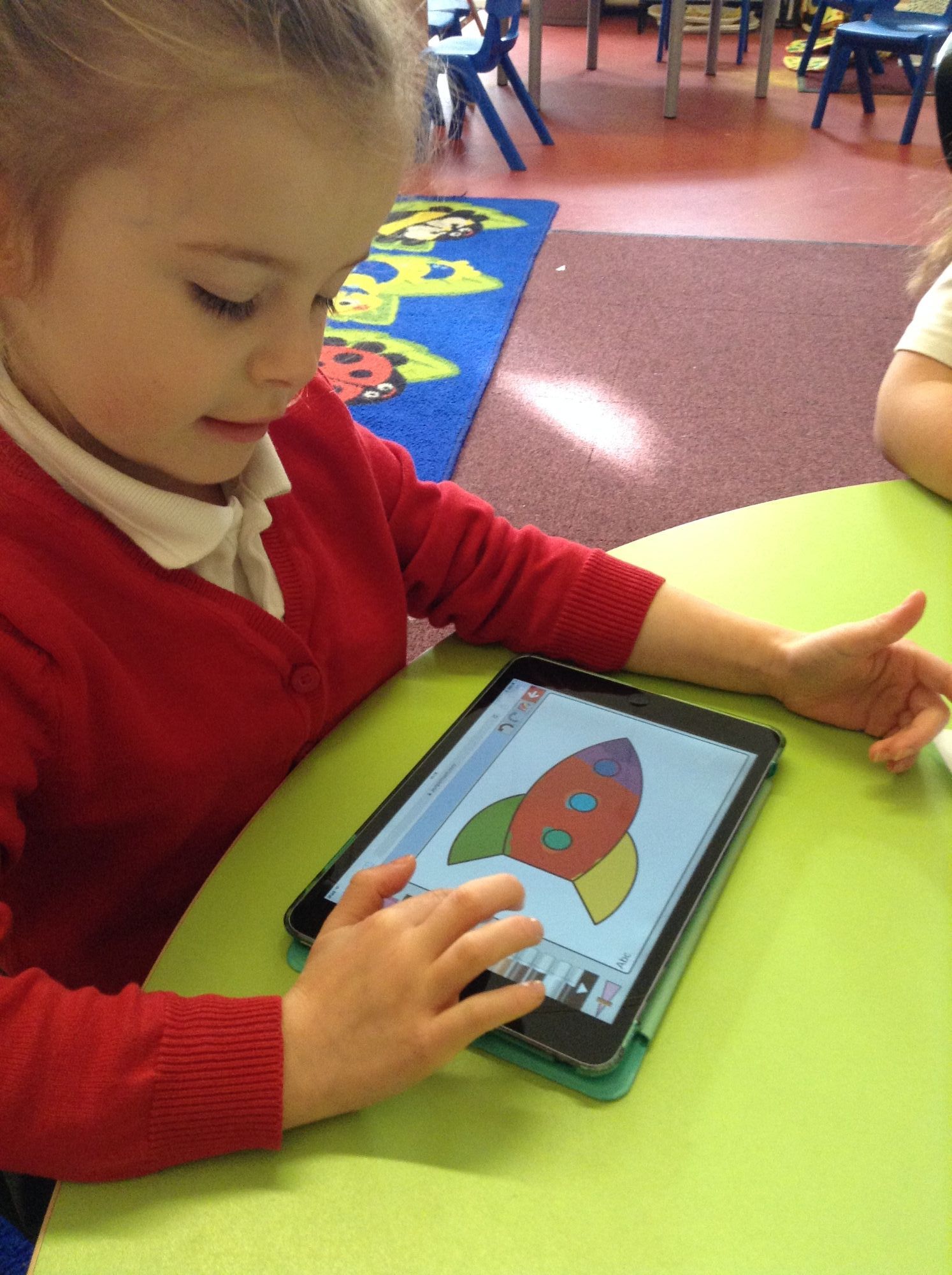 We are loving Phonics! We have learnt 9 sounds now and are amazing Miss Crisp and Mrs Goodman with how we are using the sounds to read and write words. We have spent time writing words on our whiteboards, searching for words to read in shredded paper and practising our letter formation in sparkly sand. We also learnt our first tricky word - I. We have been saying it in sentences, writing it and finding it in books.