Term 2
On Friday, we went on our "Learning Lift-off". We explored Elms Vale Park and The Whinless Downs. We used our maps to find 6 marked points of interest. We used direction words, such as North and North West to decide what direction we should go. We looked around as we were walking to see what we could discover. We found some interesting looking plants and some signs of camp fires.
"We need to go North-East." – Jacob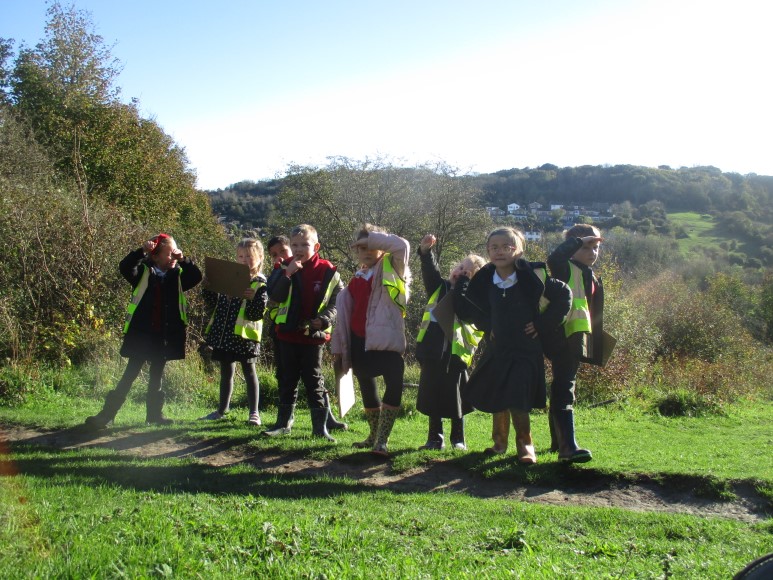 "We made a wrong turn." – Matthew
" Look at this growing." – Henry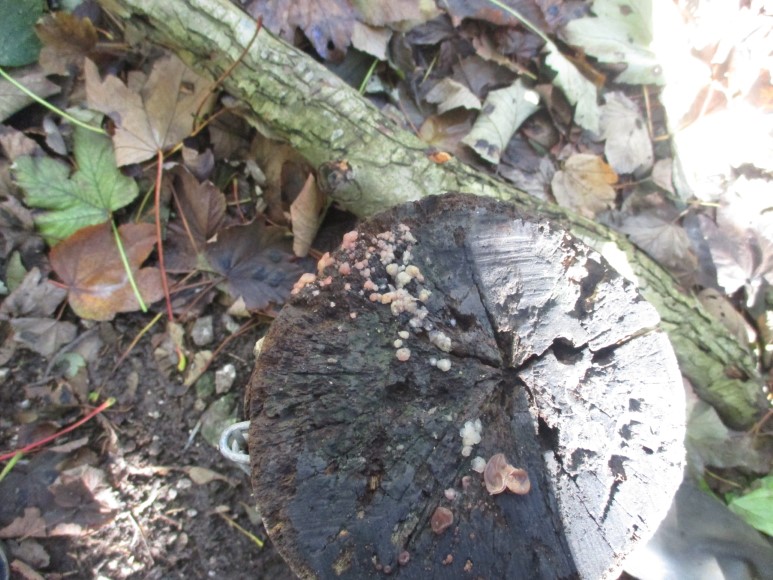 "There's an old camp fire." – Dylan
"They could use the sun to find their way." – Alyssa
"There might be big animals in the bushes." – Freddie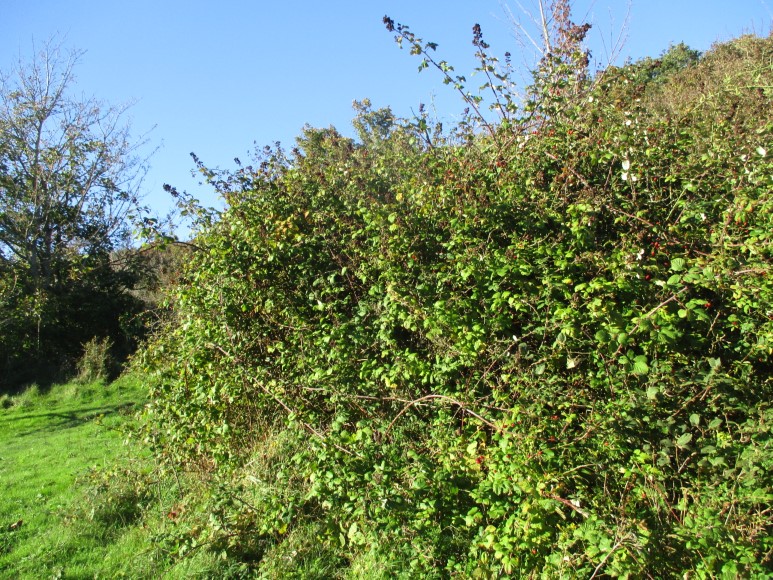 "Other explorers have been here before." (Talking about the fire reminants)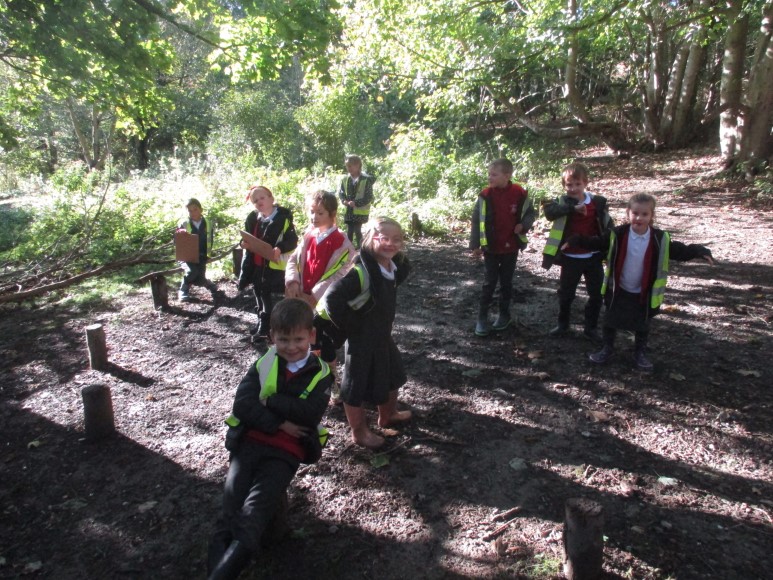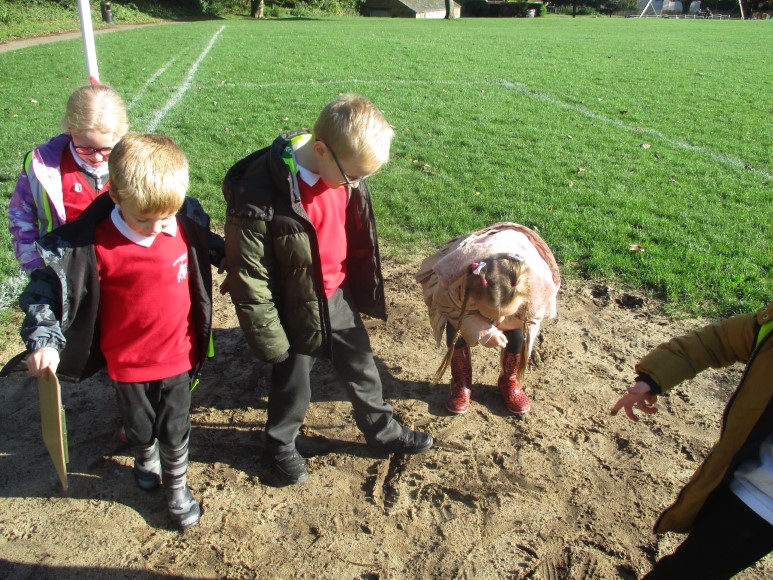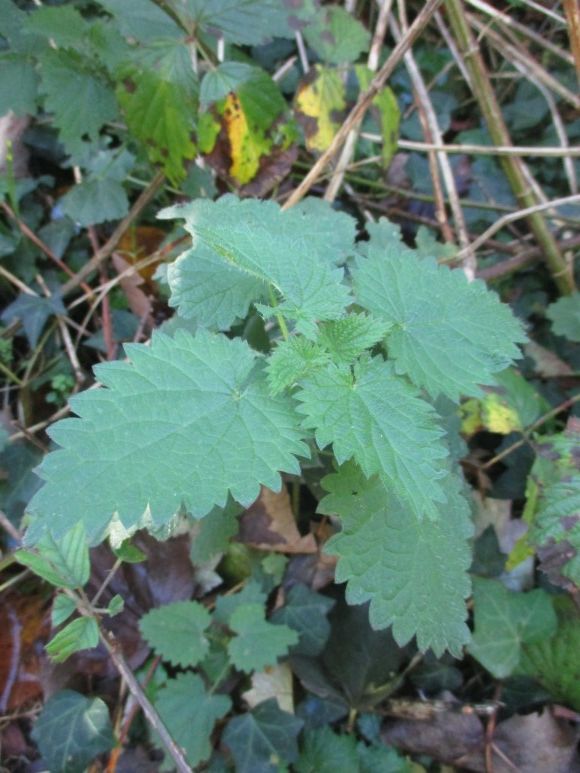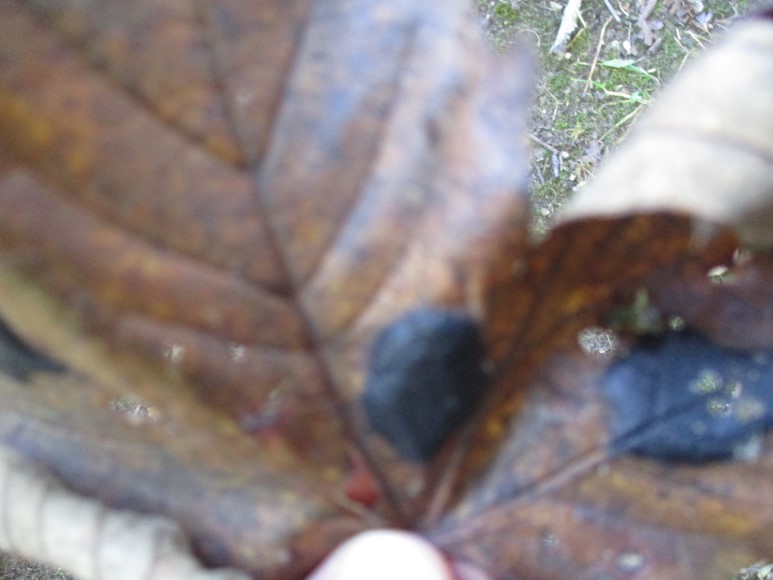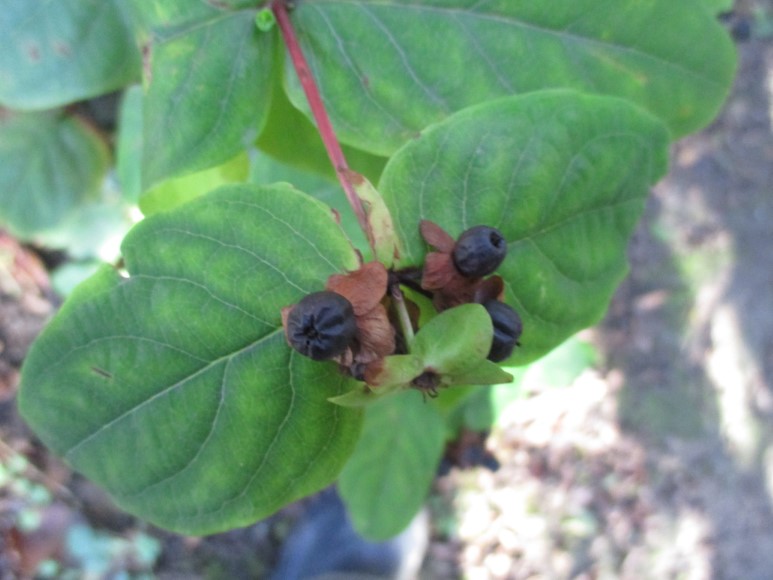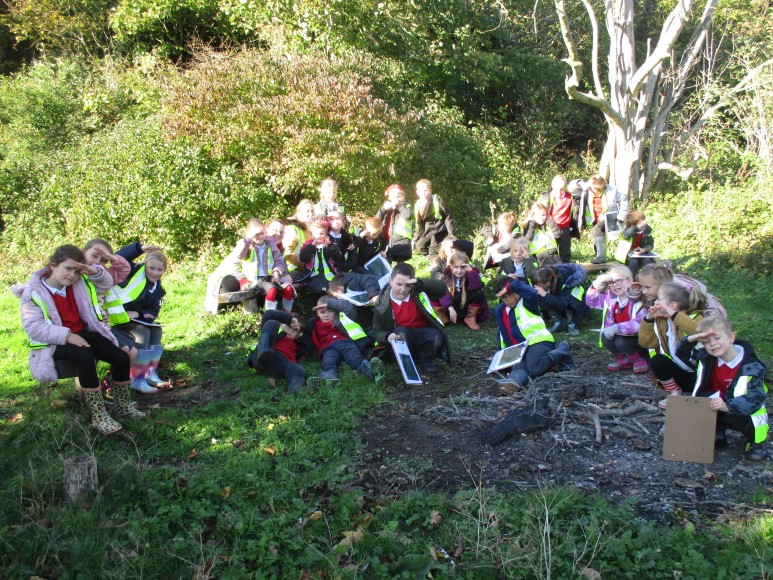 -----------------------------
These week we built on our knowledge of 2D shapes, applying it to 3D shapes. We know:
"you can't hold a 2D shape"
"D means dimensions"
"3D shapes are made of 2D shapes"
We sorted some 3D shapes.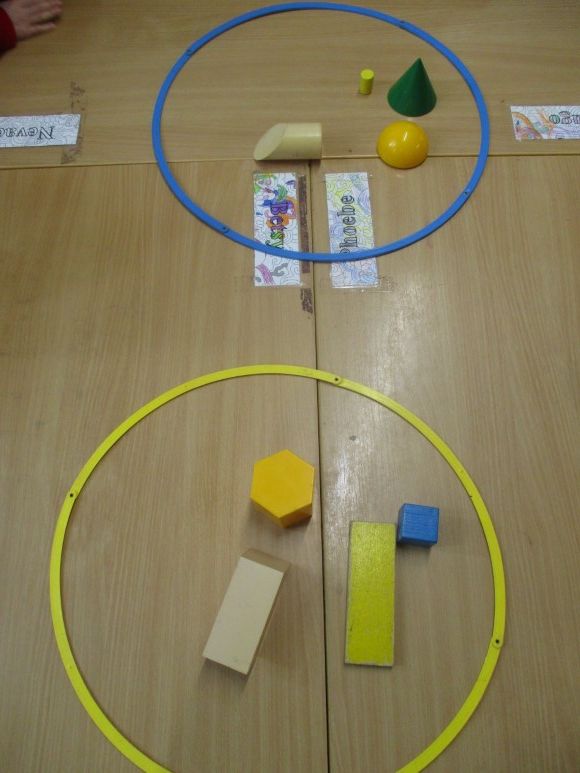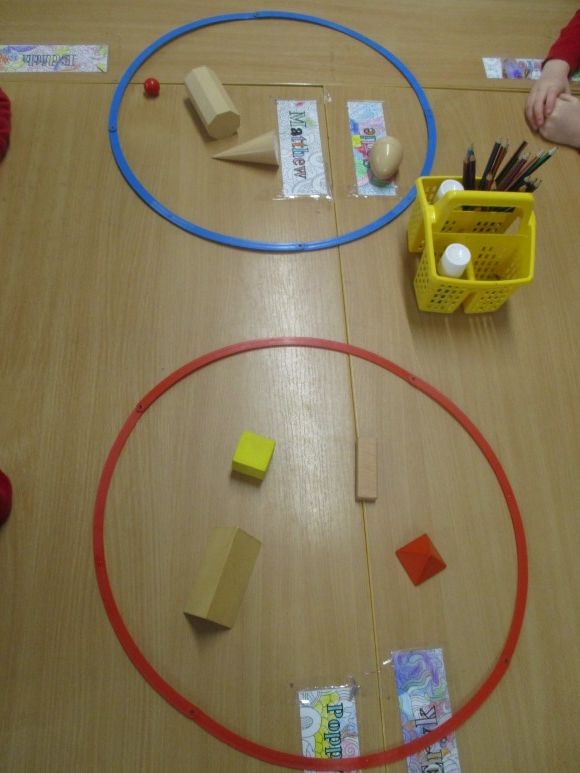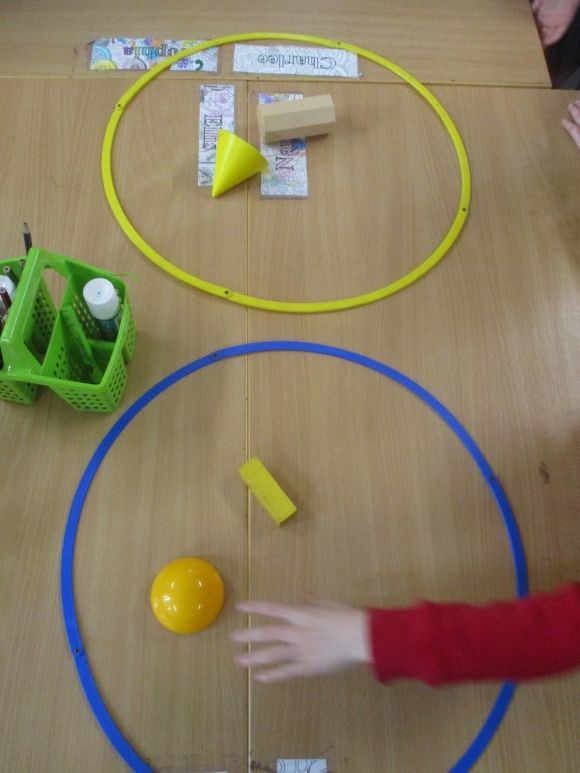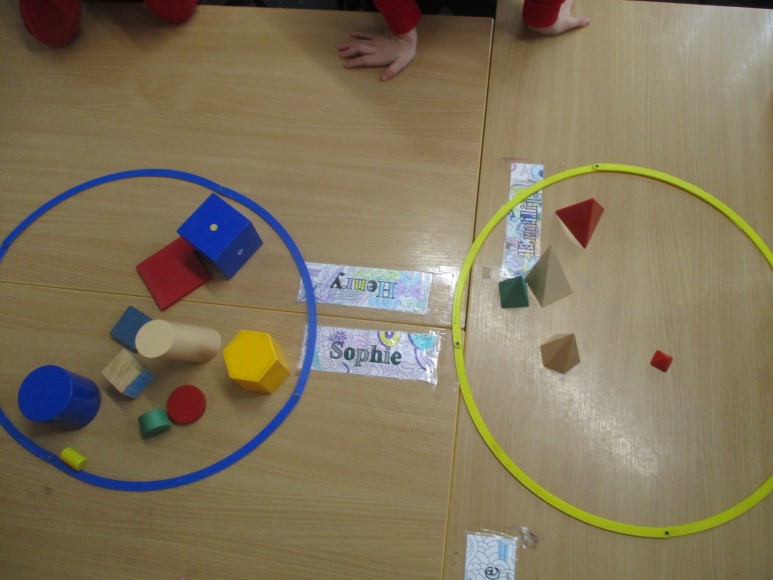 Here's our thinking
"They have round faces."
"They have square faces."
"They have circle faces and those don't."
"They have vertices and they don't."
"These ones roll."
--------------------------------------
Our watercolours inspired by JMW Turner
We started by exploring shade and tone. We learned that we can add black to make a shade and white to make a tone.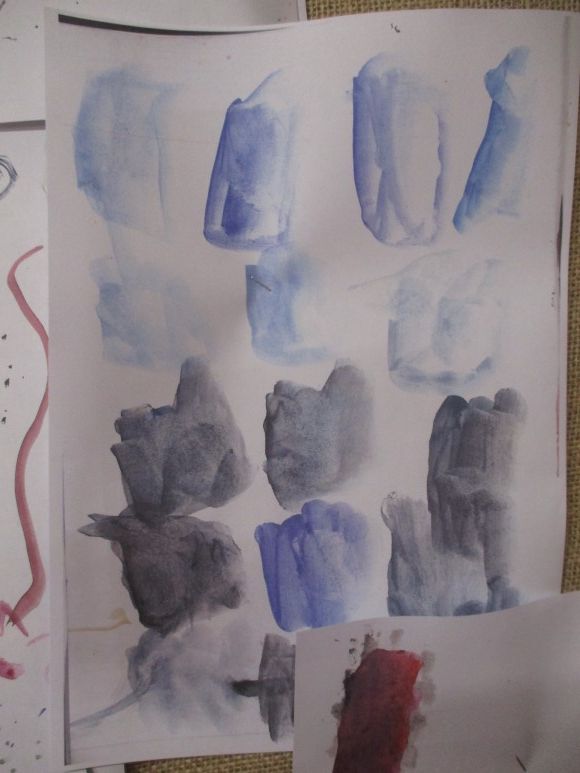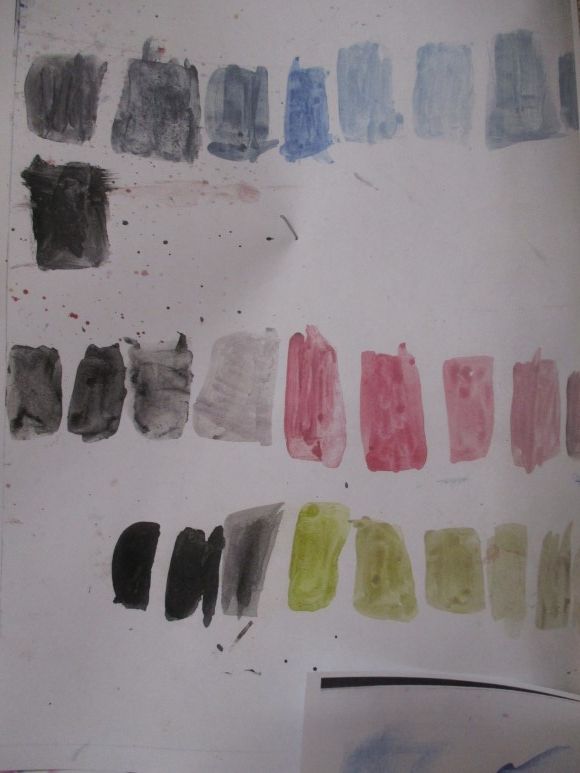 We then looked at what marks we could make using different paintbrushes, as well as using our paintbrushes in different ways.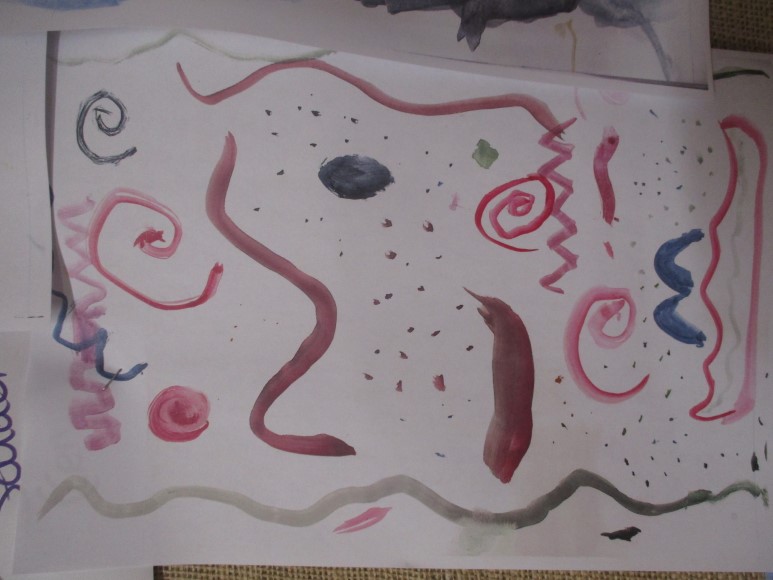 We then used this learning to imagine we were on Christopher Columbus' ship arriving in the New Land. We were his artists and painted what we saw as we approached the island.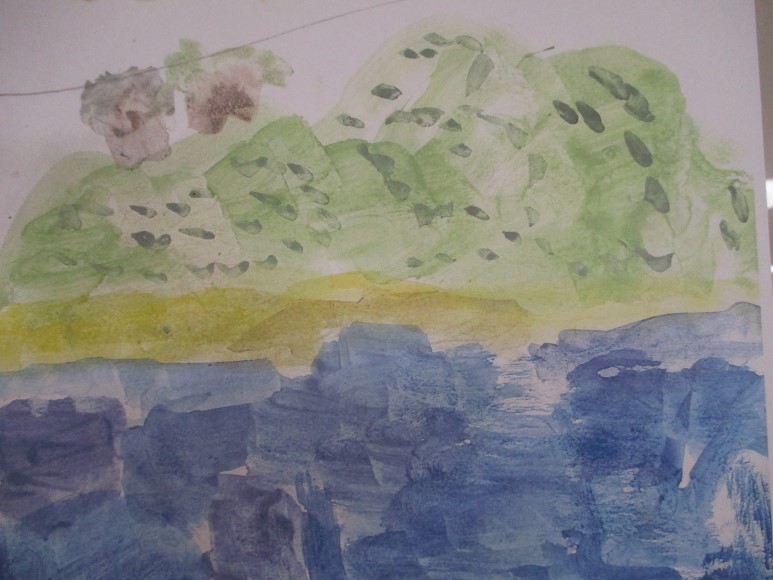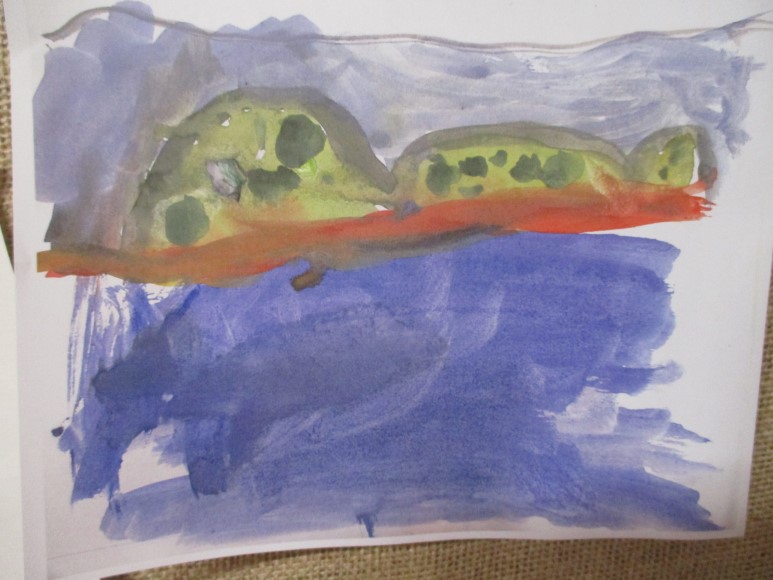 We evaluated our artwork and discussed what was successful and how we could make improvements. We think you'd agree that our finished artwork is very impressive!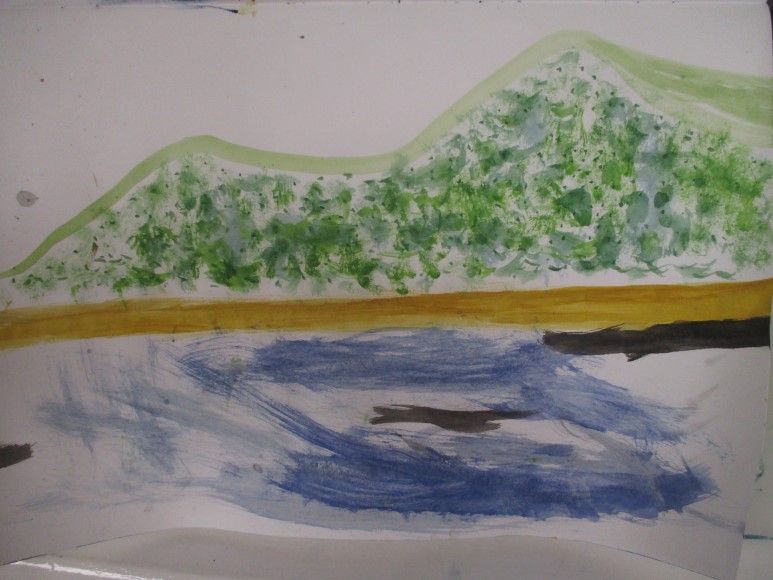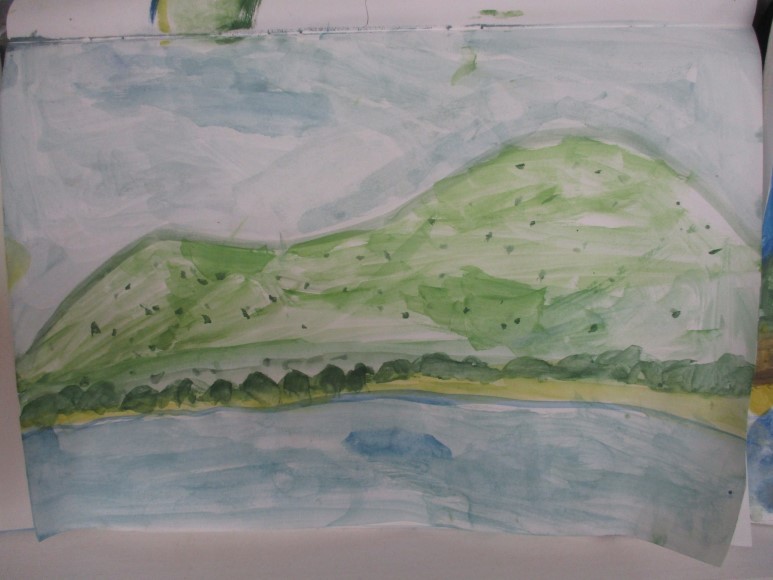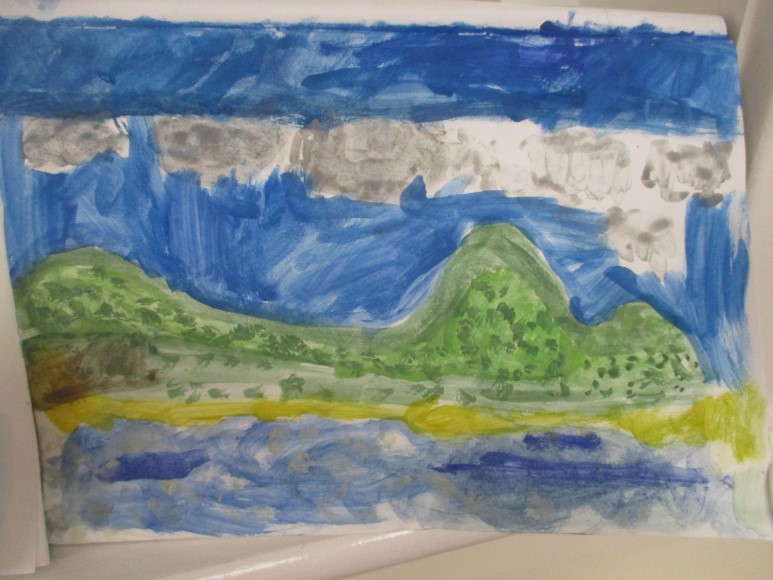 --------------------------------------
On Friday 25th November Year 2 visited the Turner Contemporary Art Museum in Margate. We visited to support our learning on JMW Turner in Creative Curriculum.
We spent some time explore the exhibitions in the gallery.
The children really enjoyed the exhibition featuring a metal robot "Art of telautomatics". They enjoyed discussing what or who it could be:
"It makes my mind hurt" – Eryk
"Do you think that voice is the robot" – Elijah
"..looks like a spaceman with all the pipes." – Emilija
".. looks like multiverse" – Hugo
"so peaceful" – Theo
"I can see a person underneath there's a light up there" - Sol
They thought it could be:
"a space alien" – Alyssa
"Spider" – Isla
"Alien" – Cerys
"Its name is Tinkler." - Isla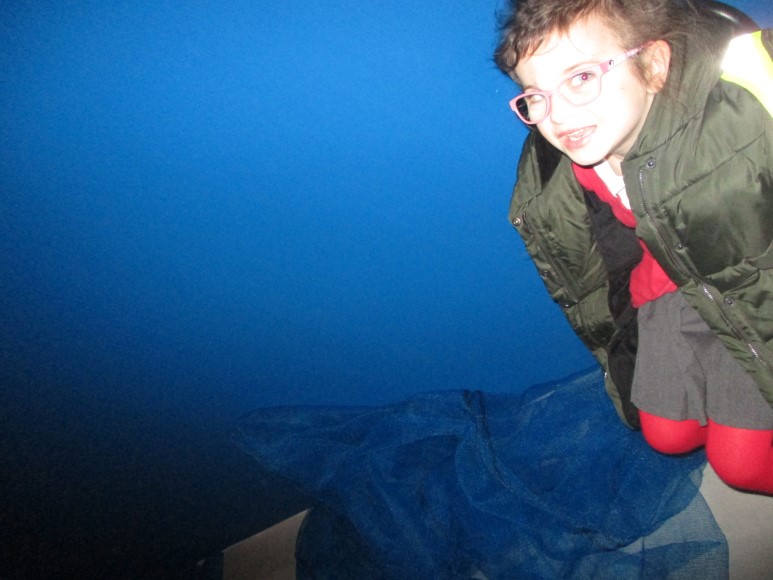 "It looks like water" - Evie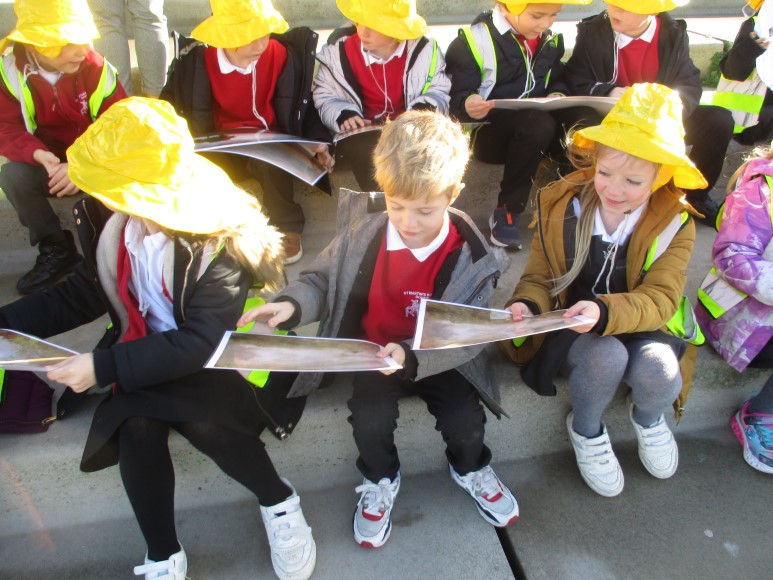 "I recognise this one, I printed it off at my house. I
"This on is exciting." - Ellis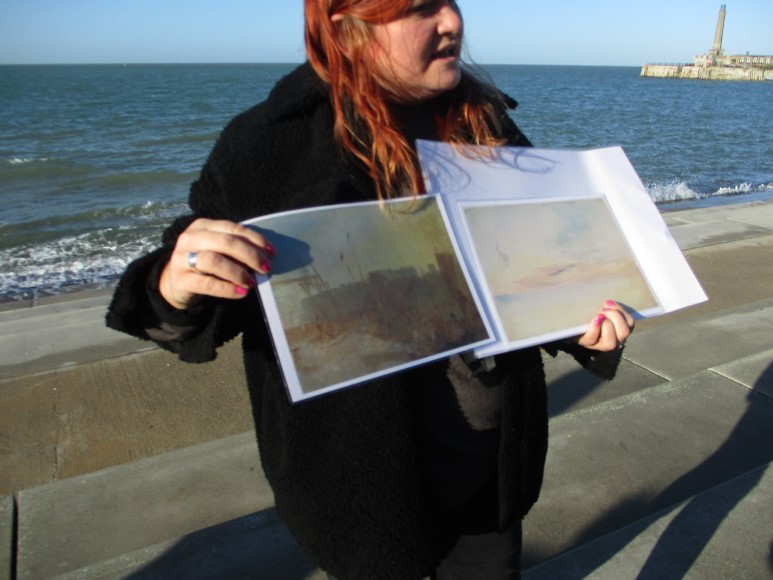 "This one is boring." – Freddie, because of the colours.
The children then created their own watercolours, inspired by the same views that inspired JMW Turner's work.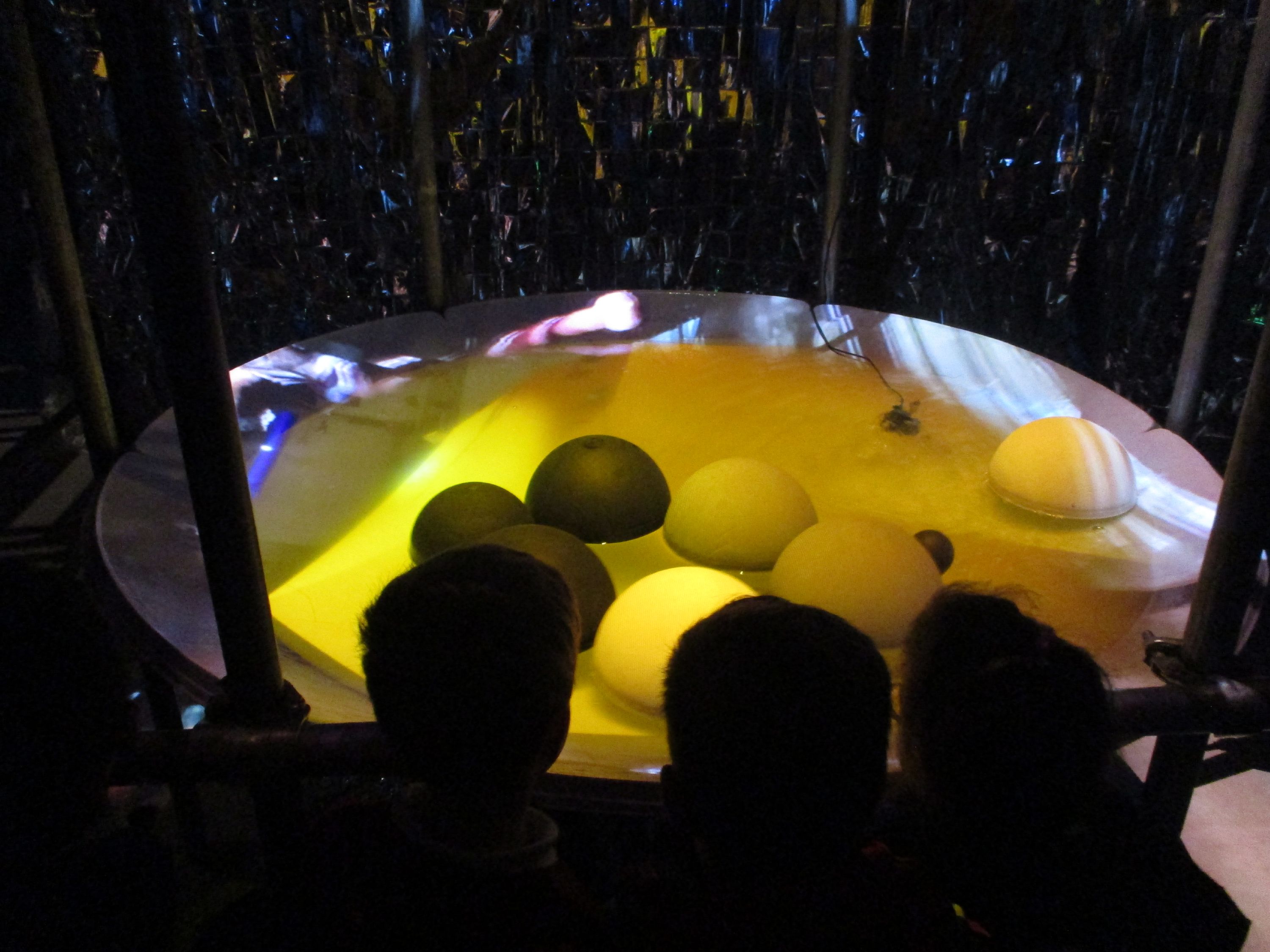 "It looks like a brain." - Charlee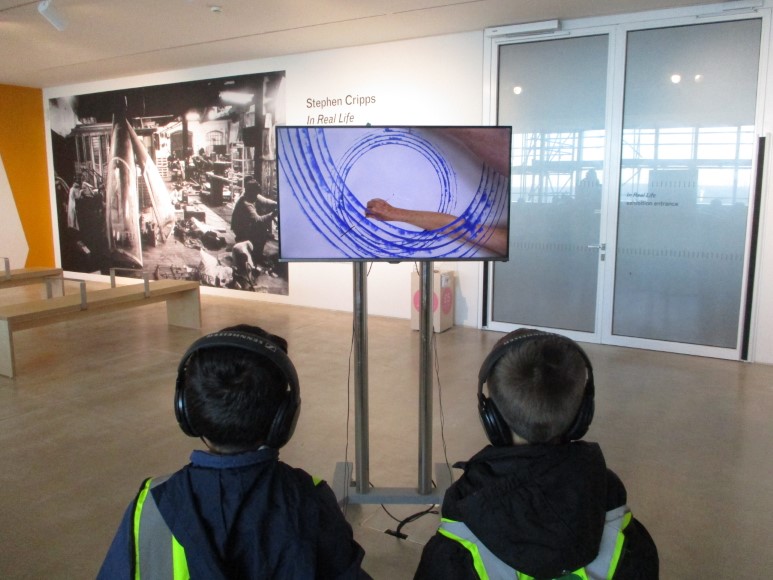 We then took part in the "Turner and the elements" workshop. The children enjoyed exploring their senses and creating a piece of class art using charcoal.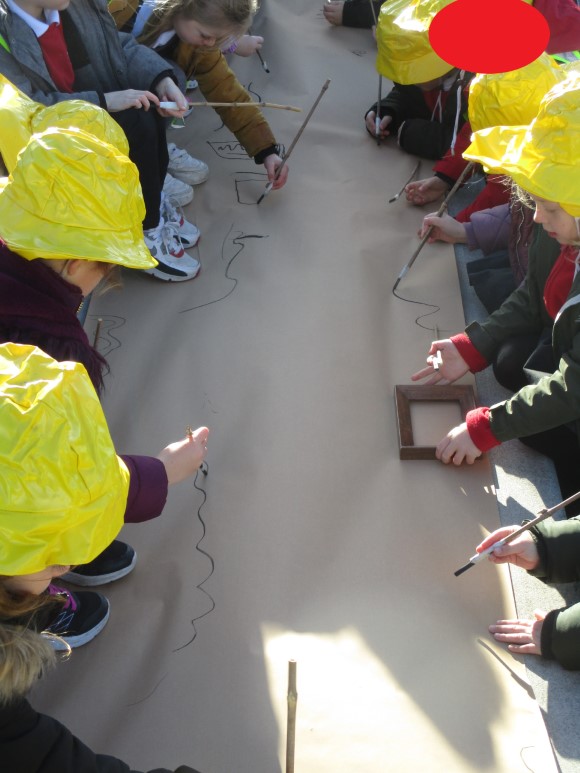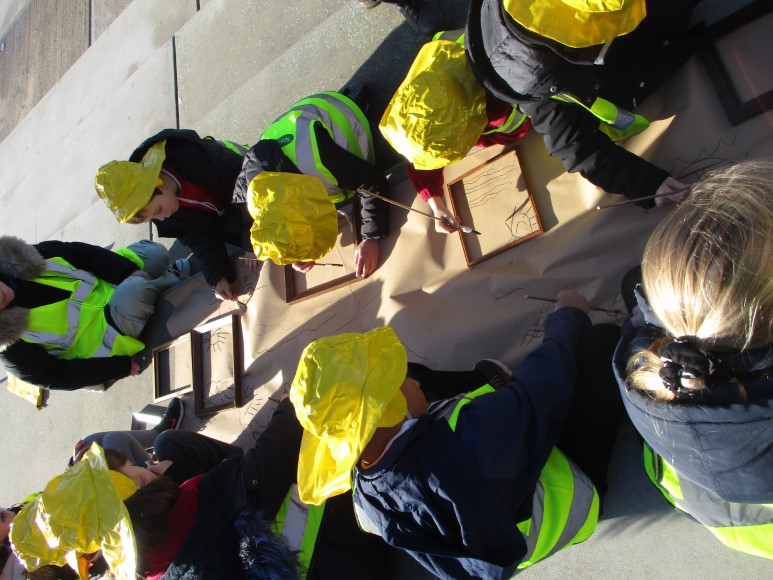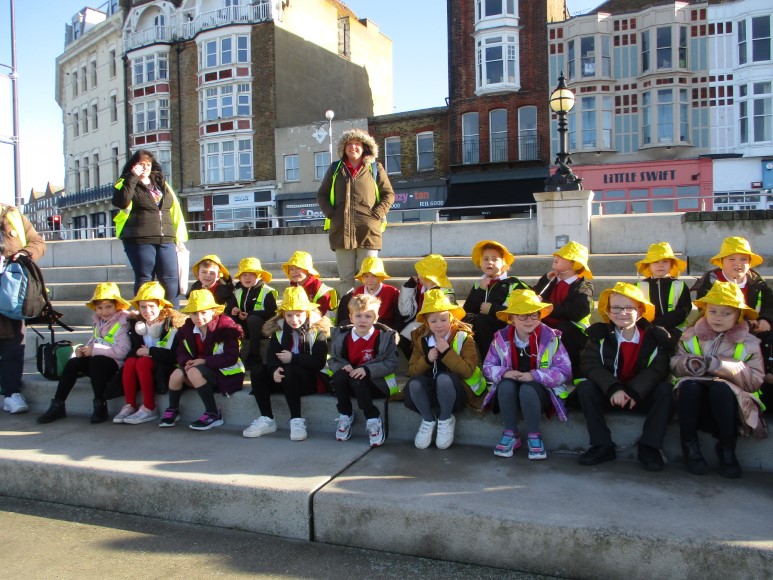 We then explored some of JMW Turner's paintings.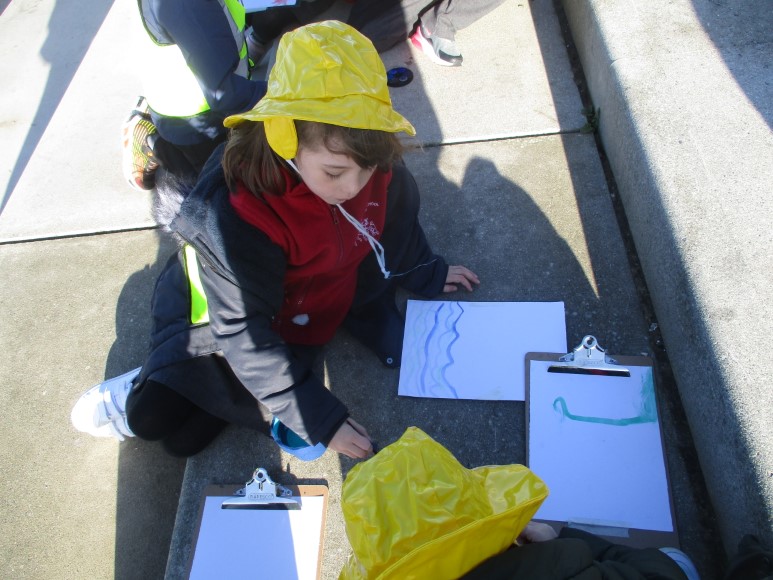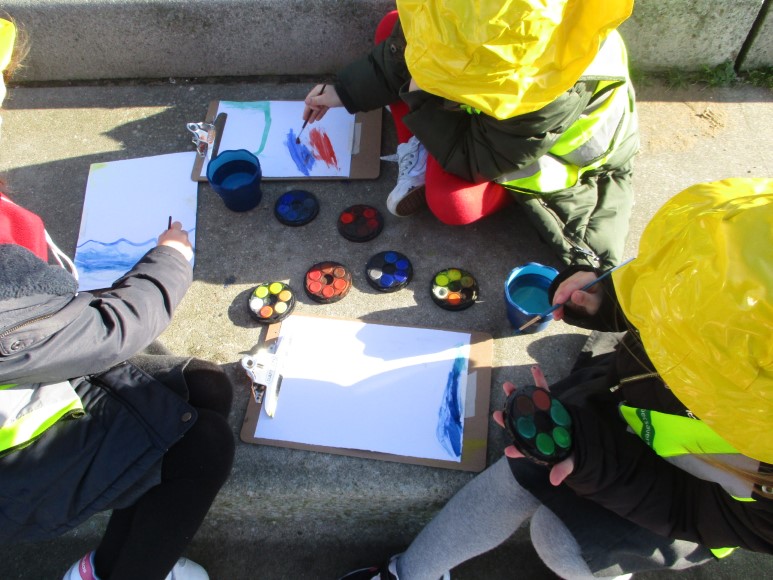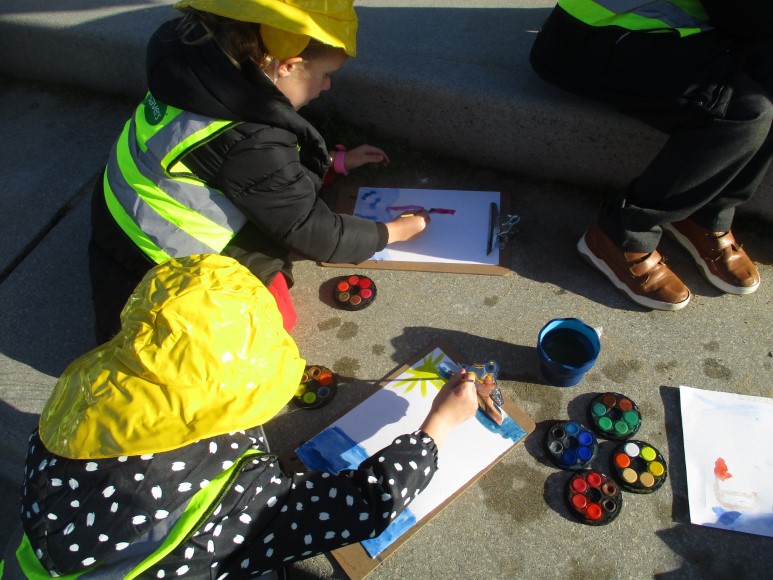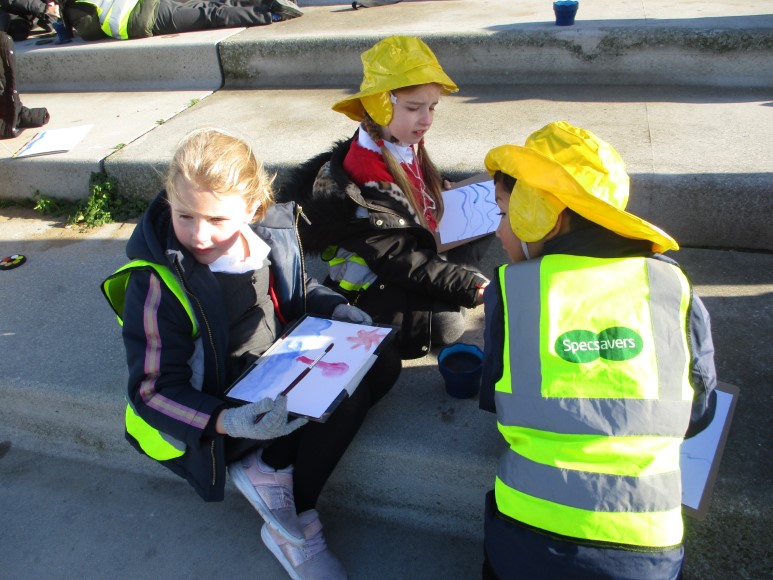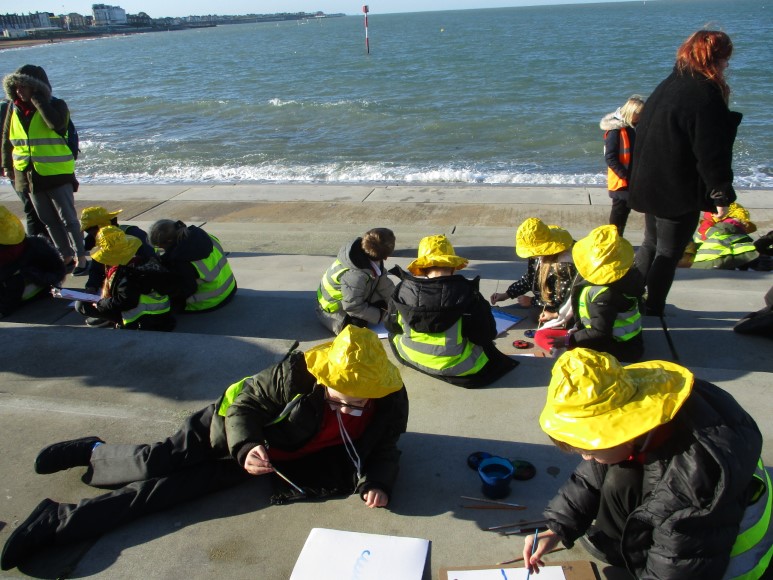 We then spent some time in the learning gallery. The children (and adults!) enjoyed relaxing, creating chalk artwork, creating art with duplo and creating alien spaceships, aliens and alien goggles.