Term 2
Potato Power
Can a potato or a lemon really be used as a source of electricity? Through our learning lift-off we have been exploring fruit and vegetables as an energy source. We have yet to be successful, however after some research we have considered how we may need to adapt our equipment to make it work.
'We need more lemons! We may need at least 6 lemons to act as the cell'
'I think the bulbs are too big, we need LEDs'
Watch this space for more super Science!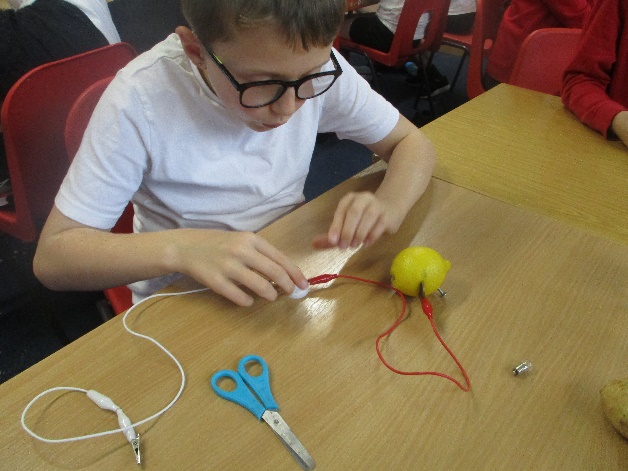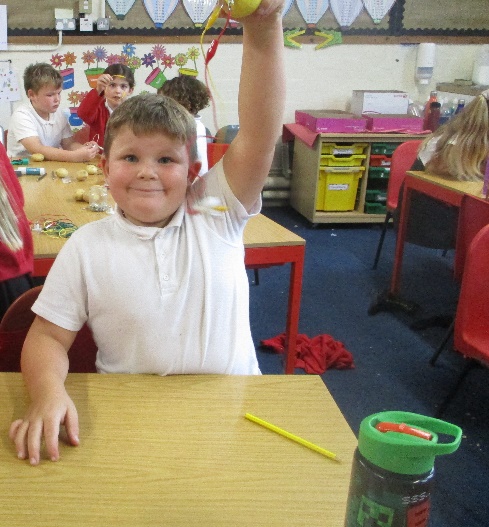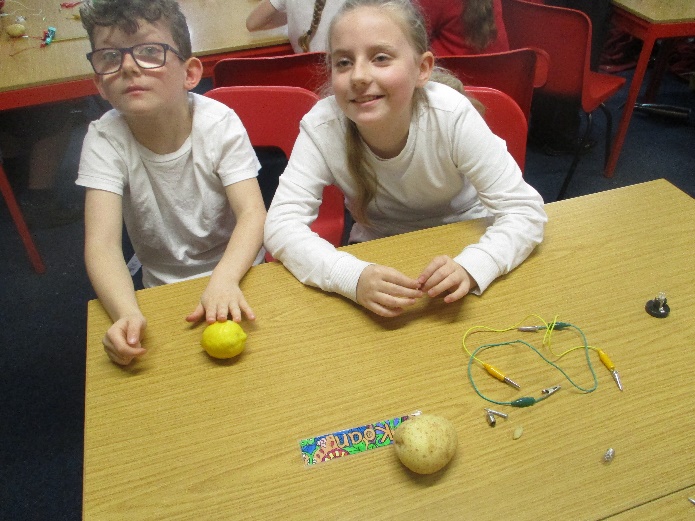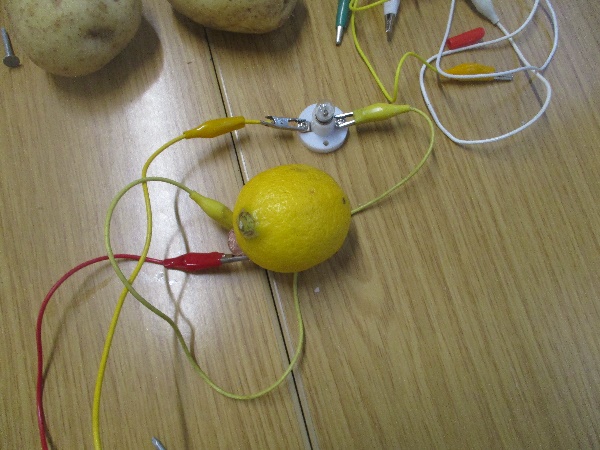 -------------------------