School Council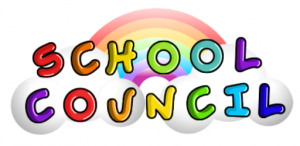 At St Martin's our school mission statement is:
Learning to Believe, Learning to Achieve, Able to Succeed.
This means that every single child who comes to St Martin's is encouraged to believe in their dreams and set goals to achieve them, enabling them to succeed in any aspect of life they choose to pursue.
Every child has the right to be heard and that their opinions and ideas matter. One of the ways we ensure this happens, is through our School Council, which is made up of children from each year group, each of which were elected by their class.
Our School Councillors have pledged to:
Always work together as a team.
Be reliable and responsible.
Listen to all suggestions and ideas.
Feedback and discuss ideas from Council meetings to our classes.
Always respect other people's opinions and points of view.
Here are some of our aims for the year:
I want to be kind to people and encourage others to be kind as well.
I want to help charities and children in my school.
I will be a good role model for the school and help those in need.
I want to make the school a better place.
I want to help make our school echo friendly, reducing waste where we can.