PE
Here you will find information about Physical Education at St Martins.
Our Academy Sports Lead is Mr Cotter & our Academy Sports Coach is Miss Critcher.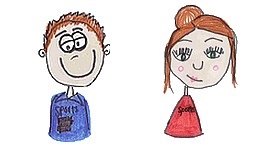 Mr Cotter
Mr Cotter is our PE leader across the Whinless Down Academy, he teaches PE lessons, leads sporting after school clubs and organises 'intra and inter-school' events and competitions at Priory Fields.
In his spare time, he enjoys watching football and playing tennis, and has recently taken up running to keep fit. His true sporting passion is playing and coaching cricket, and has done in Kent, Cheshire, New Zealand and Australia.
During his time teaching physical education in primary schools, he has grown to love netball and gymnastics, two sports that require great balance, agility, coordination and endurance.
Miss Critcher
Miss Critcher is one of our Sports Coaches who works across the Whinless Down Academy. Miss Critcher teaches PE lessons to all year groups and teaches a range of exciting after school clubs.
Miss Critcher is currently coaching and training on a competitive cheerleading team, who have recently received a bid to compete at the World Championship competition. The passion and love for sport started for Miss Critcher at a young age, competing as a County and Regional gymnast.
In her spare time, she enjoys running long distances as she feels it is important to continue to improve her stamina and strength.
While teaching physical education in primary schools, her passion for other sports have increased especially in Athletics and Netball. Miss Critcher continues to feel inspired during P.E lessons by all of the students she teaches across the academy.
Term 2-What the classes up to this term in PE
Dover- This term Dover class are working on the class performance of "We Are Going on a Bear Hunt"
Deal- This term Deal class are working on gymnastics focusing on coordination, balance and flexibility.
Dymchurch- This term Dymchurch class have been working on gymnastics, specifically focusing on balance. The class have been creating and performing beam routines.
Broadstairs- This term Broadstairs class have been working on gymnastics. The class have been working on different apparatus each week.
Walmer- This term Walmer class have been working on gymnastics focusing on beam routines and vault routines. Each week the routines challenge the students ability further.
Folkestone- This term Folkestone class have been using movements inspired by Ancient Greek Dance to support the dance section involved in their beam routines.
Margate Old Town and Margate Beach - This term the year 6's are studying the Haka and are using the sporting tradition to inspire movement phrases ready for a class performance. Each week the lesson finishes with a class fitness challenge which helps to improve the students stamina and strength.
Each week Miss Critcher hands out 'Tremendous Effort' certificates to praise the students who have been making fantastic progress and showing excellent effort.
Each term Miss Critcher selects two students from the class to be awarded 'P.E Star of the Term'. Students can be rewarded this for showing-
Excellent progress

Fantastic sportsmanship

Development in sports skills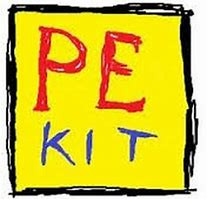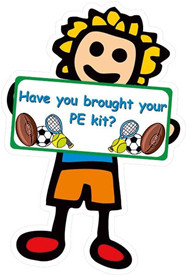 Your P.E Day at St Martin's-
Monday-
Dover
Folkestone
Margate Old Town
Tuesday-
Broadstairs
Deal
Margate Beach
Wednesday-