Our Mission, Vision and Values
Our Mission:
"Learning to Dream, Learning to Believe, Able to Succeed"
Our Vision:
"For children to be happy, successful and confident, with enquiring minds and a natural desire for learning"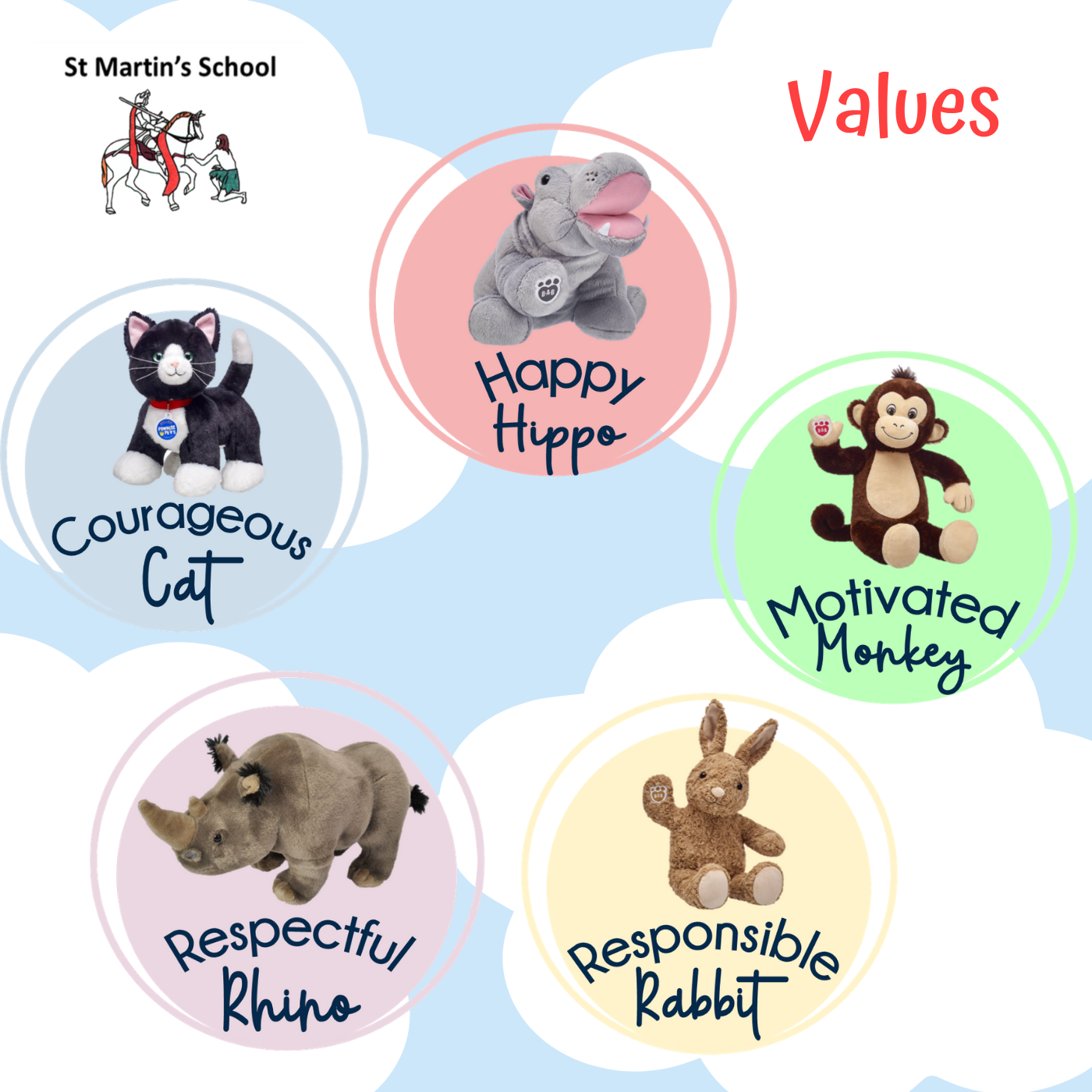 Courage
Children are confident to take risks, learn from their mistakes and come back stronger.
Respect
Children develop tolerance and understanding, valuing and celebrating diversity.
Responsibility
Children take responsibility for themselves and their impact on the world around them.
Happiness
Happy children learn.
Mot​​​ivation
Children are proactive in driving their own purpose, aiming high.
Aims:
At St Martin's we aim to create a community of lifelong learners who, in a safe environment of mutual respect, acquire and develop the knowledge, skills and attitudes to lead happy, productive and fulfilling lives.
We encourage children to relish a challenge demonstrating a resilient approach that enables them to find success through valuing each step of their progress.
We develop young people who take responsibility for themselves and foster a curiosity about the world. We strive to ensure children contribute positively, now and in the future.