Our Mission, Vision and Values
Our Mission:
"Learning to Dream, Learning to Believe, Able to Succeed"
Our Vision:
"For children to be happy, successful and confident, with enquiring minds and a natural desire for learning"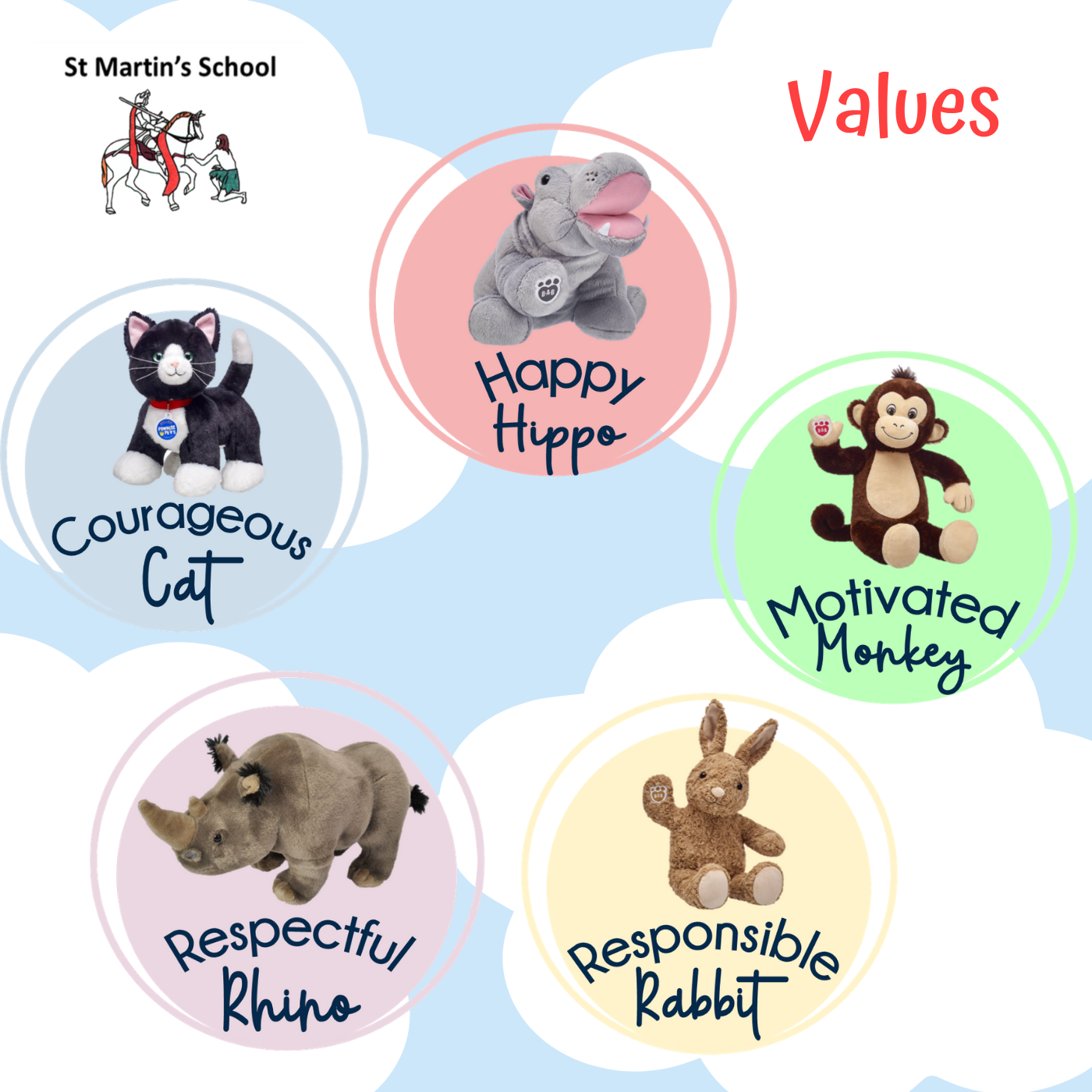 Courage
We teach our pupils to take risks in their learning and to challenge themselves. We want them to have moral courage, making the right choices even when this is difficult.
Respect
We want our children to treat others with respect and to respect property.
Responsibility
We act with honesty and integrity. Children to take responsibility for themselves and their impact on the world around them.
Happiness
We want our children to have a positive outlook and do what they can to make others feel happy.
Mot​​​ivation
By putting your best into everything you do and aiming high, great achievements follow.
Aims:
At St Martin's we aim to create a community of lifelong learners who, in a safe environment of mutual respect, acquire and develop the knowledge, skills and attitudes to lead happy, productive and fulfilling lives.
We encourage children to relish a challenge demonstrating a resilient approach that enables them to find success through valuing each step of their progress.
We develop young people who take responsibility for themselves and foster a curiosity about the world. We strive to ensure children contribute positively, now and in the future.