St Martin's Portrait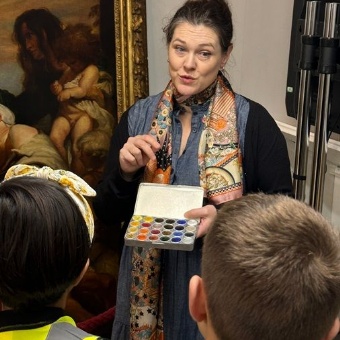 St Martin's Portrait
On Friday 11th November, children in Margate Class took part in a special act of remembrance at the town's historic Maison Dieu, marking both Armistice Day and St Martin's Day. Whilst 11 November is etched in modern memory as the day when we remember the fallen of two World Wars, it is also the feast day of St Martin of Tours, the patron saint of Dover.
As part of their visit, the children were guests of honour at the unveiling of a portrait of St Martin, dating from before 1857, which has been restored as part of the Maison Dieu with the National Lottery Heritage Fund. The painting is a copy of a work in the Royal Collection at Windsor Castle.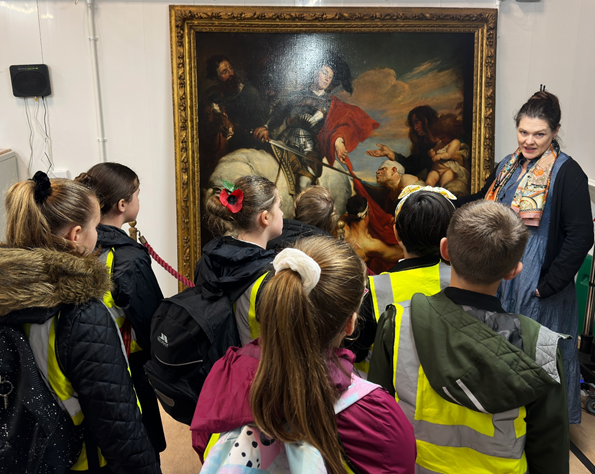 The children learnt about the history of St Martin's Day in the town, and heard from paintings conservator, Rebeca Gregg. They also had a go at gilding a picture frame or coin. At 11am the children paused for two minutes silence to mark Armistice Day, followed by the playing of the evocative Last Post.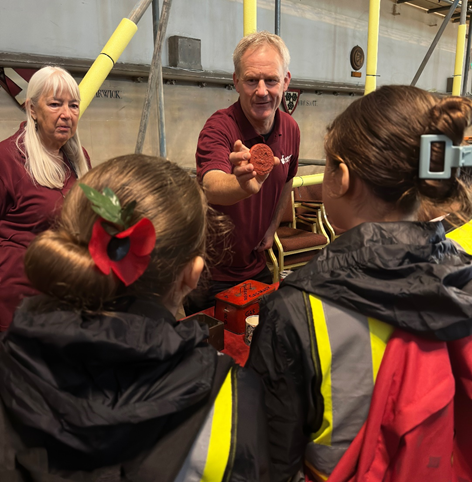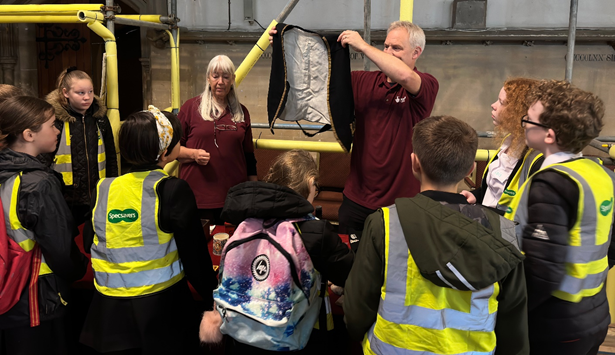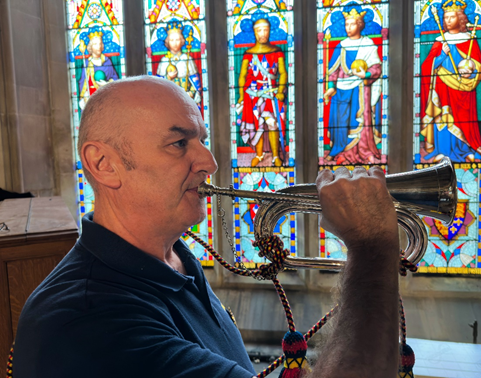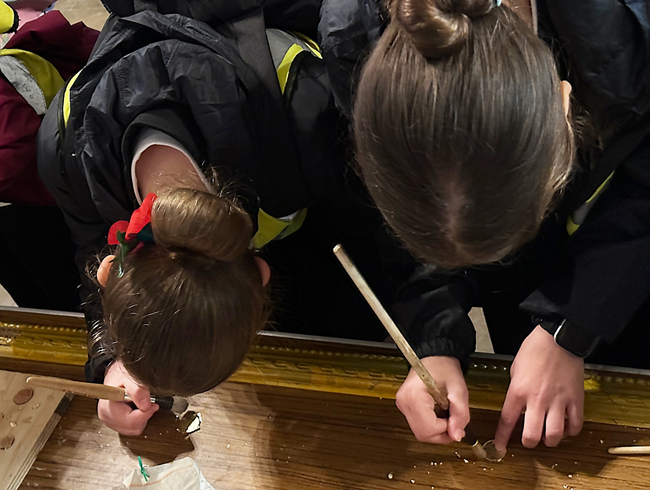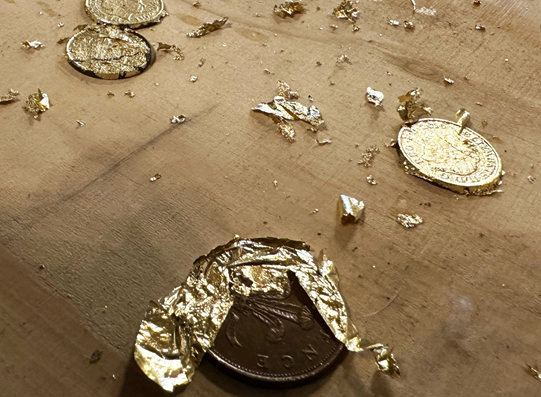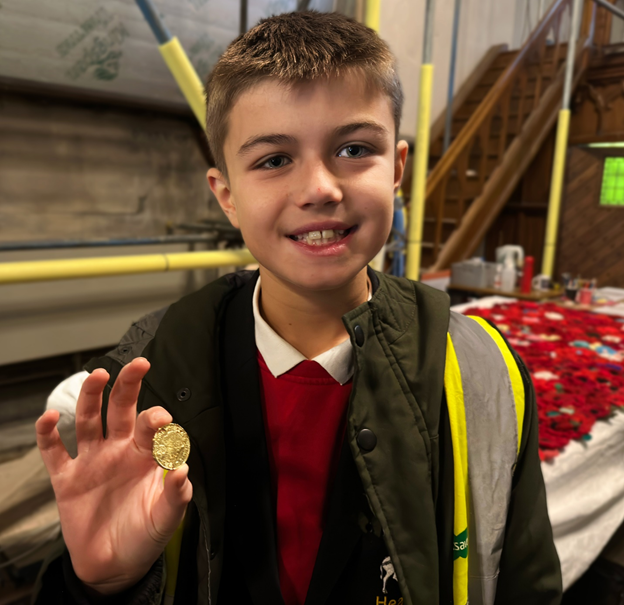 Cllr Trevor Bartlett, Leader of Dover District Council, said: "We were delighted to welcome the children from St Martin's School to the Maison Dieu to mark both Armistice Day and St Martin's Day. The Maison Dieu has stood in Dover for over 800 years so has seen most events in the town's illustrious history. It's the perfect venue to bring history alive for our younger residents and to mark this special act of remembrance."