Walk with Amal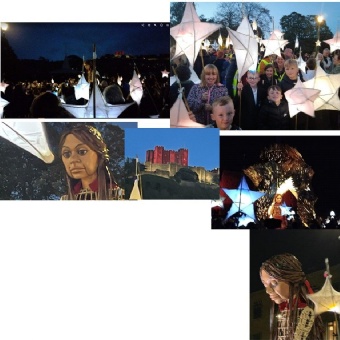 Little Amal, whose name means hope in Arabic, is a 3.5 metre tall puppet, who is walking from Syria to Manchester to highlight the plight of child refugees.
On Wednesday 20th October, she travelled through Dover in a fantastic light festival parade. Some of our Advocates and Anti-Bullying Ambassadors were lucky enough to carry lanterns in the parade, as were some other members of our school community.
Amal has already walked thousands of miles across Europe and is now continuing her journey to her final destination, Manchester. What a fantastic journey to raise awareness of an important issue faced by many.
Here are some photos from the evening: